5S Action Plan
Establishment, maintain and improvement in 5s projects requirements that actively peoples are involve for implementation is very necessary. For the successful implementation action plan is required to records the activities / trends & information flow to ensure the project is on track. 5S action plan need to concentrate on objective that can be departmental or company level objective, action plan is made to improvement of any target objective.
In the 5S action planning are covered all the objective information to analyze situation, opened and closed objective action plan status that given direction to implementation of plan.
5S implementation general information to need incorporate as below:
Department objective – objective can be used at action plan for implementation either department objective or company level objective, generally departmental objective takes for actions are much important to directly affect company level objective, if department objective are improve that company level objective are automatically improve.
Current level / base target level of objective details and date of the captured. This information is used to understand improvement.
Last year trend of objective is up or down is measured and percentage are show in action plan to understand direction.
Departmental objective open / close status – This information are used for understand last year opened action plan and successfully completed.
Objective description – Details of the objective description used for detailed information to discussed and help to prepared action plan to directive mode.
Responsibility is assigned to leaders to controlling and monitoring the activities of the action plan had decided to implementation in organization.
Status of the current situation of the 5S action plan.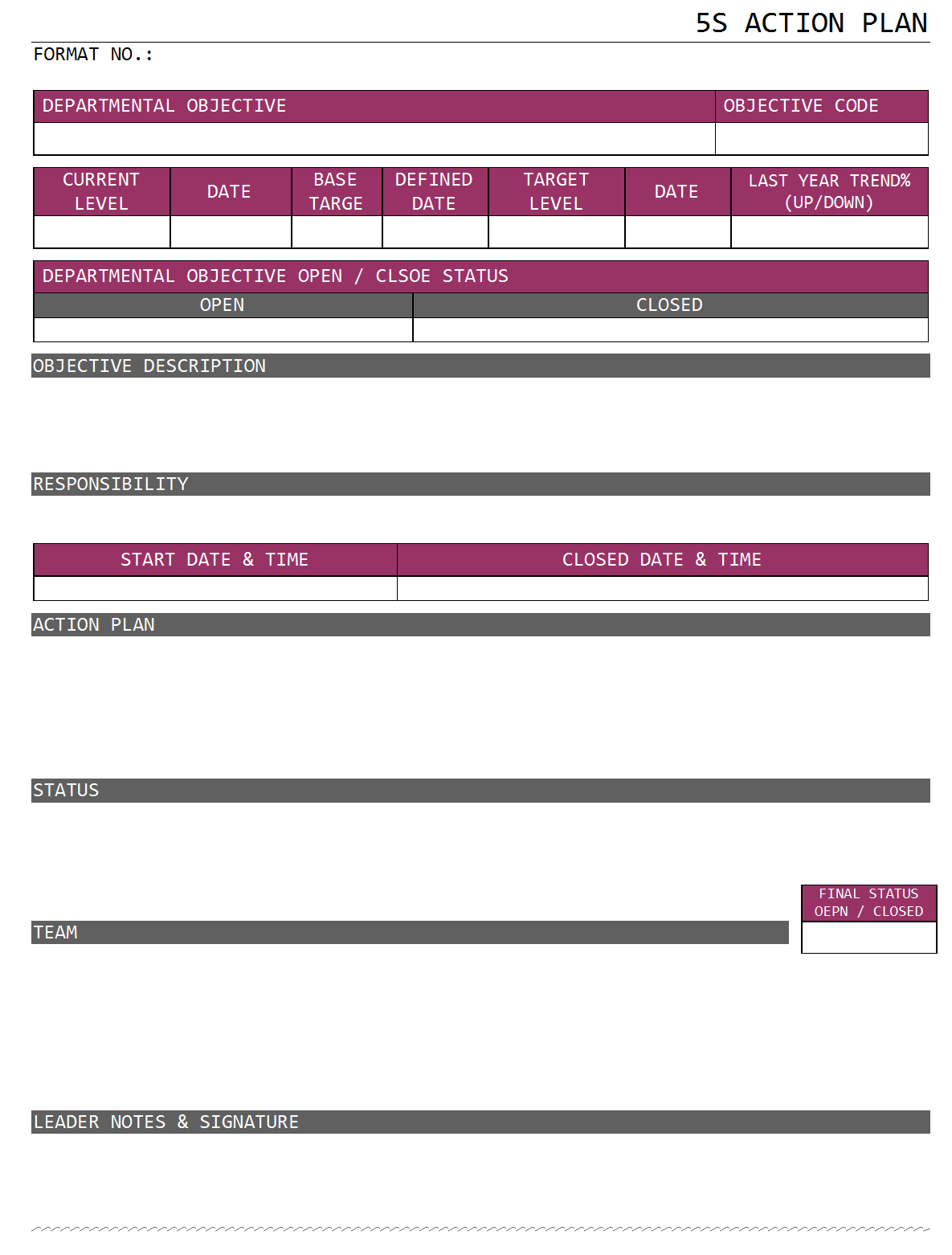 EXAMPLES, SAMPLES & FORMATS
You would also like to read: