Customer complain investigation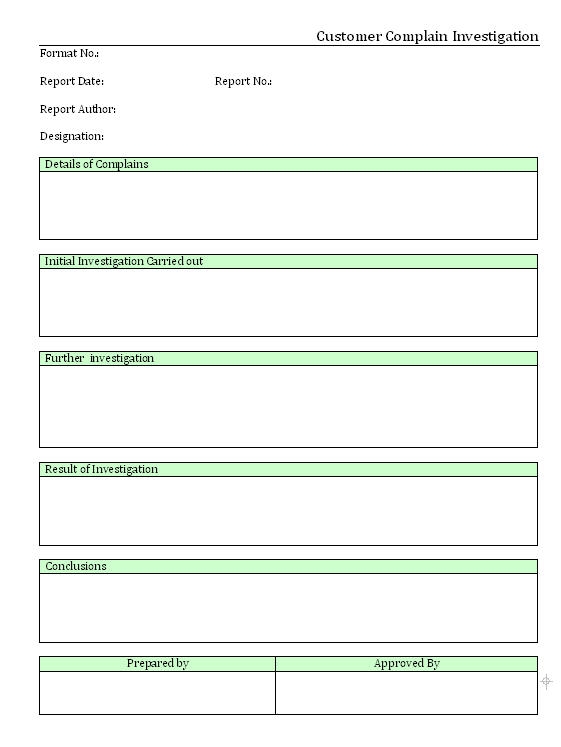 Customer is king of market as we know well, now days all the international standard's pivot requirements is "customer satisfaction", all the supplier chain quality improvement's ends is met to customer satisfaction. So supplier need to care of the customer's each feedback, complain and suggestion to improvement in quality products and international system and its requirements.
Customer complains are best of the investigation of customers are faced problem with product / services or any document concern. When the customer are complained for the product quality that is very big issue for the organization that directly effect to other customer and its requirements, when the quality concern issues can be down the company reputation and product popularity and sales forecast.
Customer complains investigation format are covered following information to complete investigation:
Details of complains
initial investigation
Further investigation that deep investigation to reach the root cause of the problem
result of investigation
conclusion
All above information is used to reach the real problems and solution to customer complains and concern issues that can be document concern, quality or service concern. Investigation is ultimate solution to find out real issues and trouble shooting.
EXAMPLES, SAMPLES & FORMATS
You would also like to read: