Disciplinary action form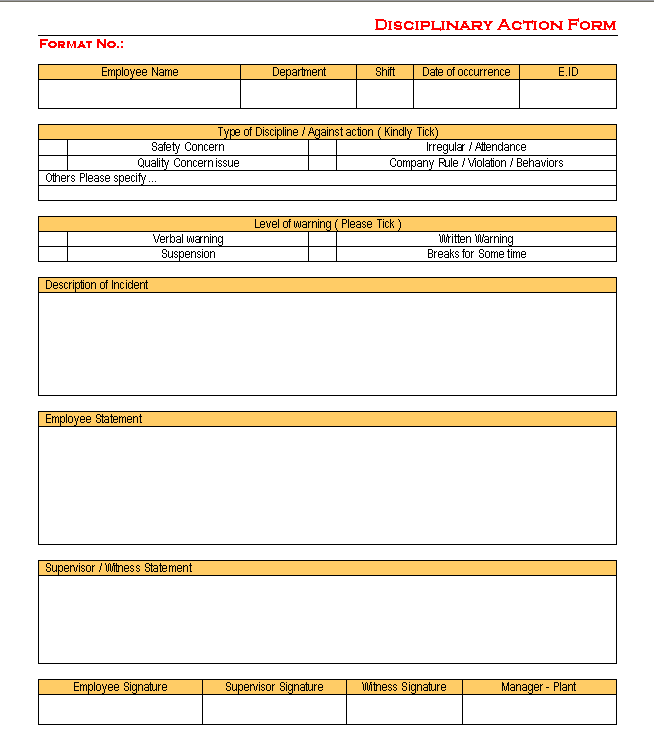 This format is used to maintain discipline in the company, company policy and its rule is needed to strictly follow by employees.  Disciplinary actions are taken on some type of violation:
when any safety concern issues happen
Quality of the product is reflecting due to employee routine work behavior.
Irregular / Attendance is not enough to requirements of the company.
Company rules / policy violate by employee.
other reasons …
As return of the violation of rule or any other above concern reason, company are gives warning or termination on base of the violation level, generally following types of the warning letter can be issue by human resource department against violation:
Verbal warming
Written warning
Suspension
Breaks for some time… one month break … two month as company rules and regulations.
Disciplinary action form is generally used in every company, human resource department is owner of this format and used by any supervisor level peoples for maintain discipline in company.
EXAMPLES, SAMPLES & FORMATS
You would also like to read: