Hazard analysis and critical control points for food product
HACCP ( hazard Analysis and critical control points) process is used in food industry for the control measure, controlling on process requirements of the part that critical identified as hazard, reason of this process is the controlling on the hazards in process and in process used material or generates during process, when we talk about food product process that its very important to hazard elimination, risk minimization or reduction is not matter reason that its food product directly used by human that can be critical side effect in body.
Hazard Analysis and its controls are very important part of the food industry, food processing company need to HACCP are deployed for the each product, product wise HACCP can be different, reason is the process can different.
 In the HACCP (Hazard analysis and critical control points) for food product format, following points that need to incorporate:
HACCP no.
Manufacturing Process
Hazard
Control measure
Critical Limit
Monitoring
Correction
Corrective Action
Hazard analysis and critical control points are used to manufacturing product that is different food product and requirement of the Hazard analysis and critical control points is different can also possible to increase the field that used in this format, identification of the hazard and its controlling is the base requirements and it only part that whole format system is depended.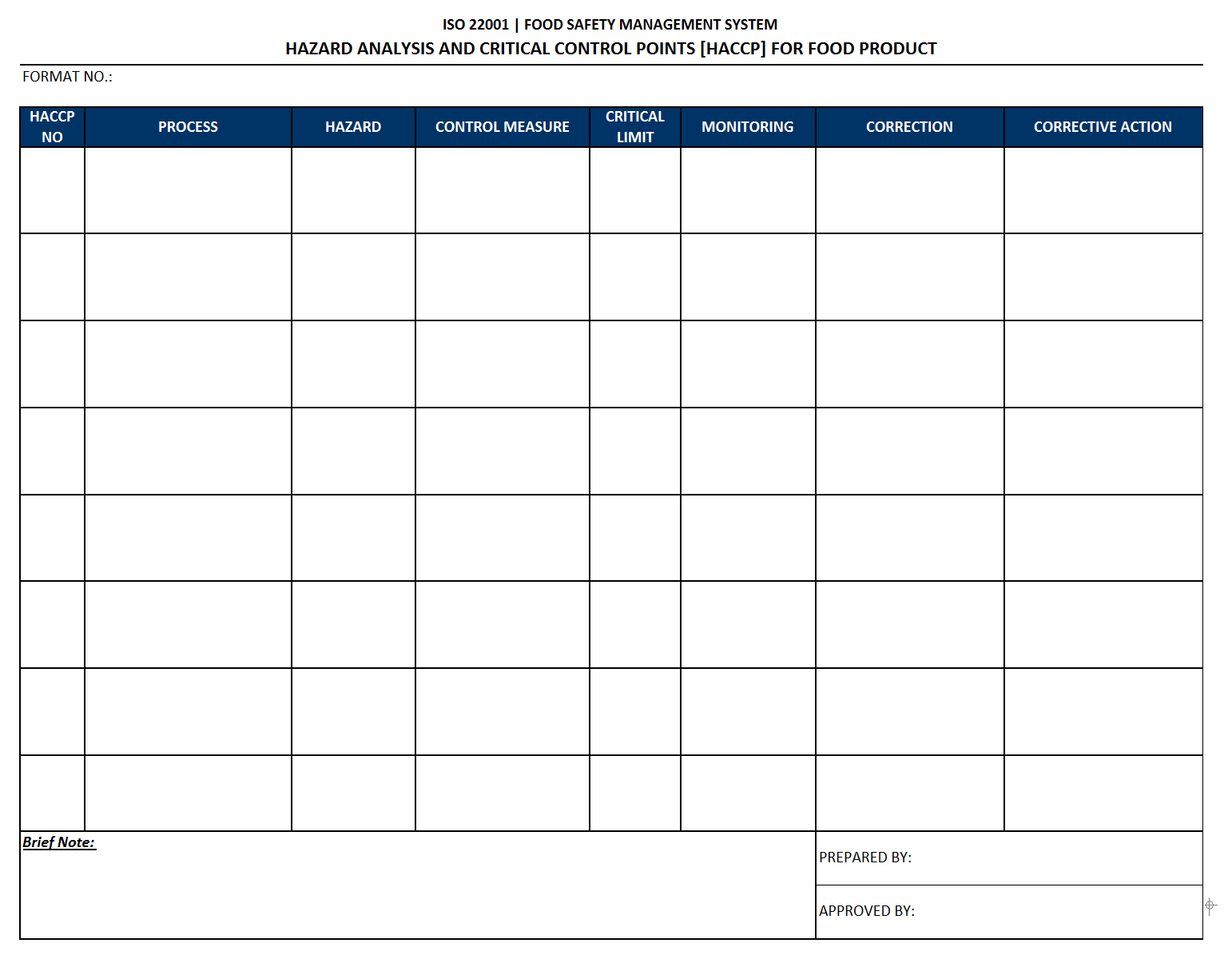 EXAMPLES, SAMPLES & FORMATS
You would also like to read: