Identification of Critical material
In the organization some material are very critical that need to identify to eliminate risk of the business and maintaining stock of the critical items that can be raw material or consumable as requirements & critically are measured / identify and care in line with requirements of the materials.
Some basic requirements of the maintain records identification of critical materials record sheet as below:
Date of identified and location of the material stored / for the location identification are taken.
ranks
Material basic group / class  or standard
Item name
Unit of measurement of material
Critical stock position
On base of the identification of critical material format that management is decided to maintain and deal with stock and storage as requirements / MSDS or guideline of the material storage system.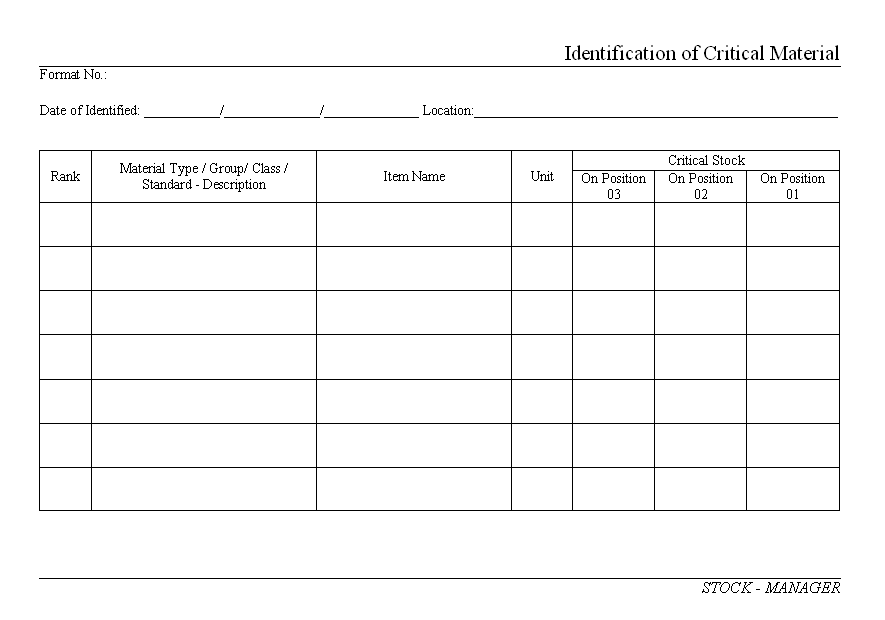 EXAMPLES, SAMPLES & FORMATS