Job status report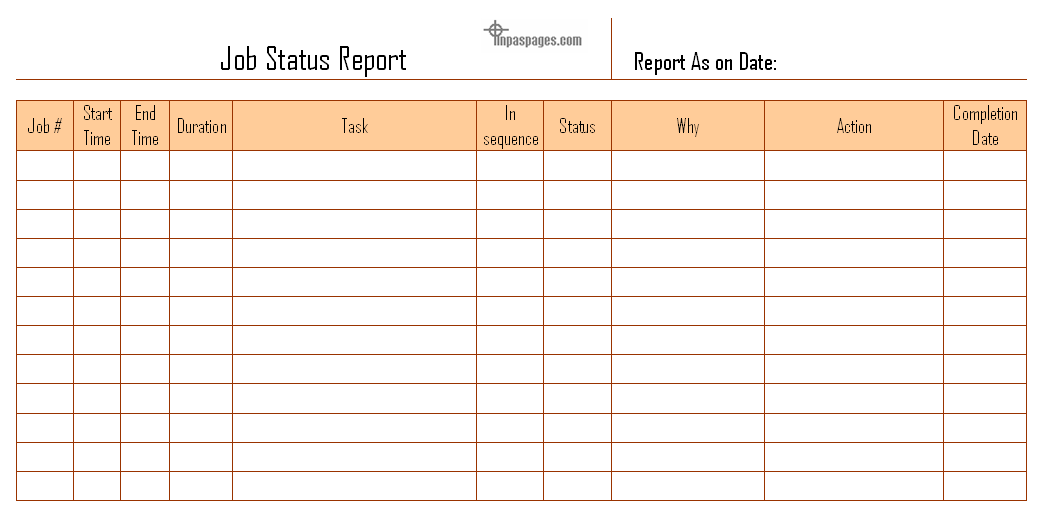 When the multiple jobs are running in the manufacturing processes that required managing all the jobs on the machine and process with consider time frame & material availability & priorities of the customer requirements, manufacturing process & job progress monitoring is primary requirement of the manufacturing unit, without monitoring on manufacturing process in job status monitoring can't controlling & proper manage each jobs at the machine, sequences & proper actions on the job status will be difficult for the management, so registering each job in the manufacturing process & timely status of each job is very important. Monitoring job role is important that job status report requirement rose in that cases where manufacturing handling multiple jobs in single unit or workplaces.
Identification on each job in manufacturing process,
Recording information of job slips
Recording Task Durations
Collecting information of process sequences
Above is primary recording step that need to job status reporter to manage all the job reporting for job status report formatting, this job can possible by visual or monitoring system through capture information are also acceptable if sources are reliable.
Job status report is equality important to pending order list, in the pending order list provides all the pending job in the manufacturing process hence job status report is provided information of the jobs are running in the manufacturing & in the sequences are completed starting of the reporting date. Management are analysis information of job status report & collecting information about the condition of the manufacturing process, by the job status report management enhance / change / remove / add can possible to management all the jobs completion on time manner.
EXAMPLES, SAMPLES & FORMATS
You would also like to read: