Material Shortage report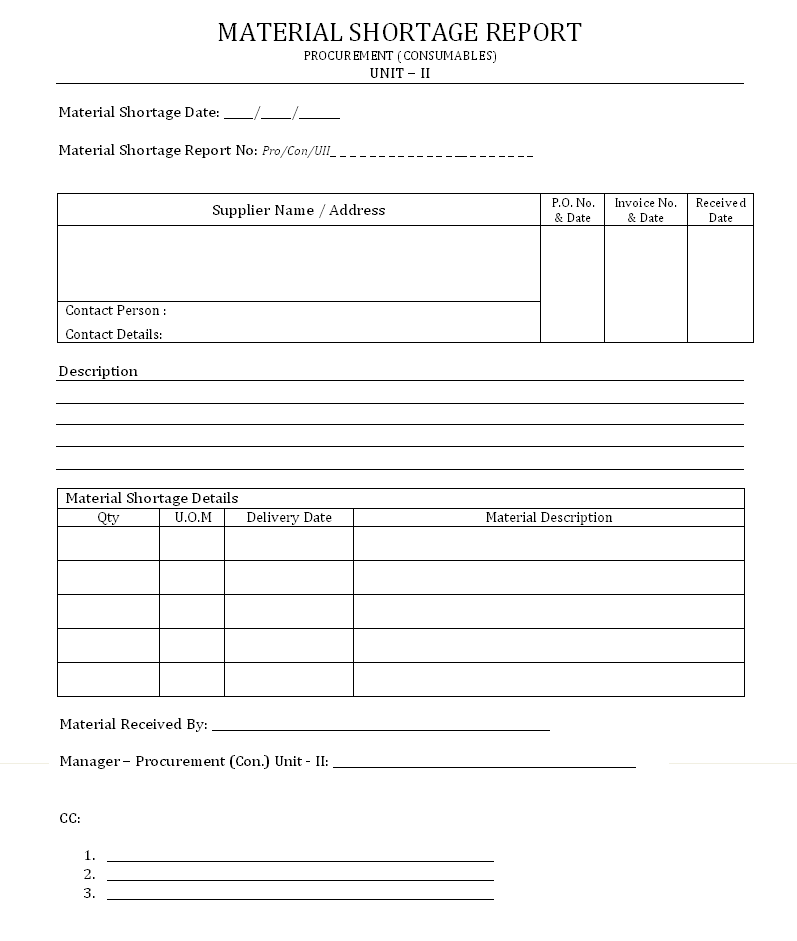 When the company purchasing material from the supplier, all the incoming material are quality checking and inspection are needs, during the inspection in case found the short quality as per purchase order or invoice / bill that comes along with the material are need to consider as material shortage, this material shortage report are send to supplier for the verify and send the shortage quantity material to compliance of the invoice details. Here as below given example format for material shortage report:
Material Shortage Date – Internal quality inspection for the incoming material date

Material Shortage report number as per company sequence and requirements.

Supplier Name and Address along with Purchase order number and date, invoice number and date given by supplier, received date of the material against invoice number. Contact person name and contact details are very important for the communication with supplier.

Description of the material shortage as well as all the product concern information.

Material Shortage Details – Here in the table are required to fill the details of the short quantity received against invoice. Generally quantity of the material, delivery date and material description can be merged in the report.
EXAMPLES, SAMPLES & FORMATS
You would also like to read: