Production Cost Log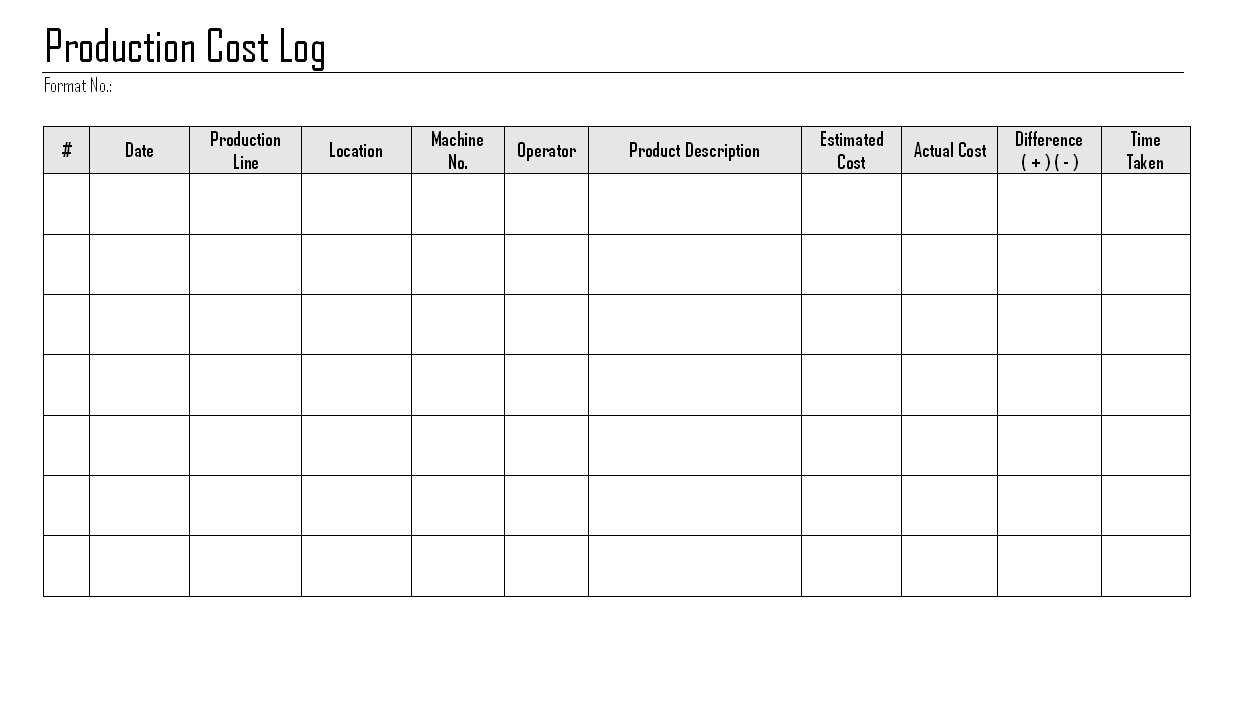 Production is heart for the manufacturing company, production line & installed all machinery required production awareness to minimize time consumption for record lower cost for the production, here after example given for the production costing and its log sheet to maintain production cost record as below:
Serial number

Production line where production costing are logging

Location of where machinery installed & information collected for costing

Machine number if the costing are individual needs to count

Operator Name and details to cost analysis per operating and operator wise

Production Description – All the details of the product, size, grade, specification etc..

Estimated Cost – At the time of the planning, costing department planning estimate costing for the production line.

Actual costing at production department

Difference of the estimate costing and actual costing

Time taken for the particular product, machine or production line to comparison.
EXAMPLES, SAMPLES & FORMATS
You would also like to read: