Quality planning sign-off form
Production Planning and material, part quality planning are very important for the maintain quality of the product. Quality planning for the product & record information is necessary to maintain, for the quality planning sign-off form, here as below example format is given for reference:
Part No.
Part Name
Customer Name
Location / Area
Criteria
PPM , CP / CPK – figures
Remarks
For the quality planning sign-off form, all the concern department are involve for the planning of product for the quality to consider requirements of customers that all care by marketing, material internal quality planning that care by quality department & production – manufacturing department to understand the product quality requirements as per planning of product.
Here as below, quality planning sign-off form given for download in word document format, after download possible for modification, amendment as per requirements.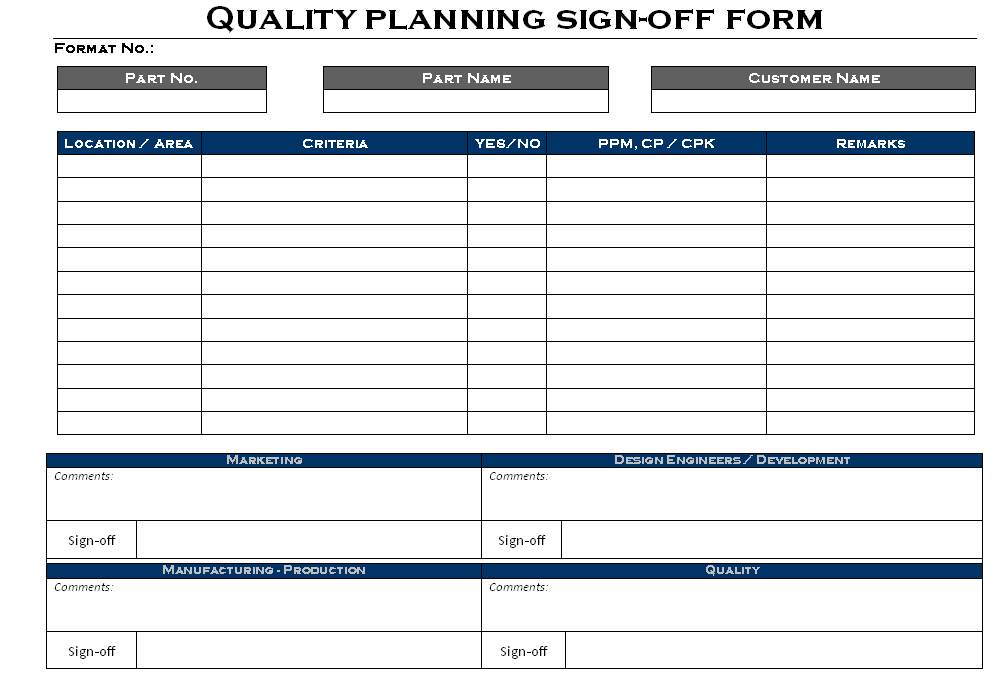 EXAMPLES, SAMPLES & FORMATS
You would also like to read: