Safety Suggestion Form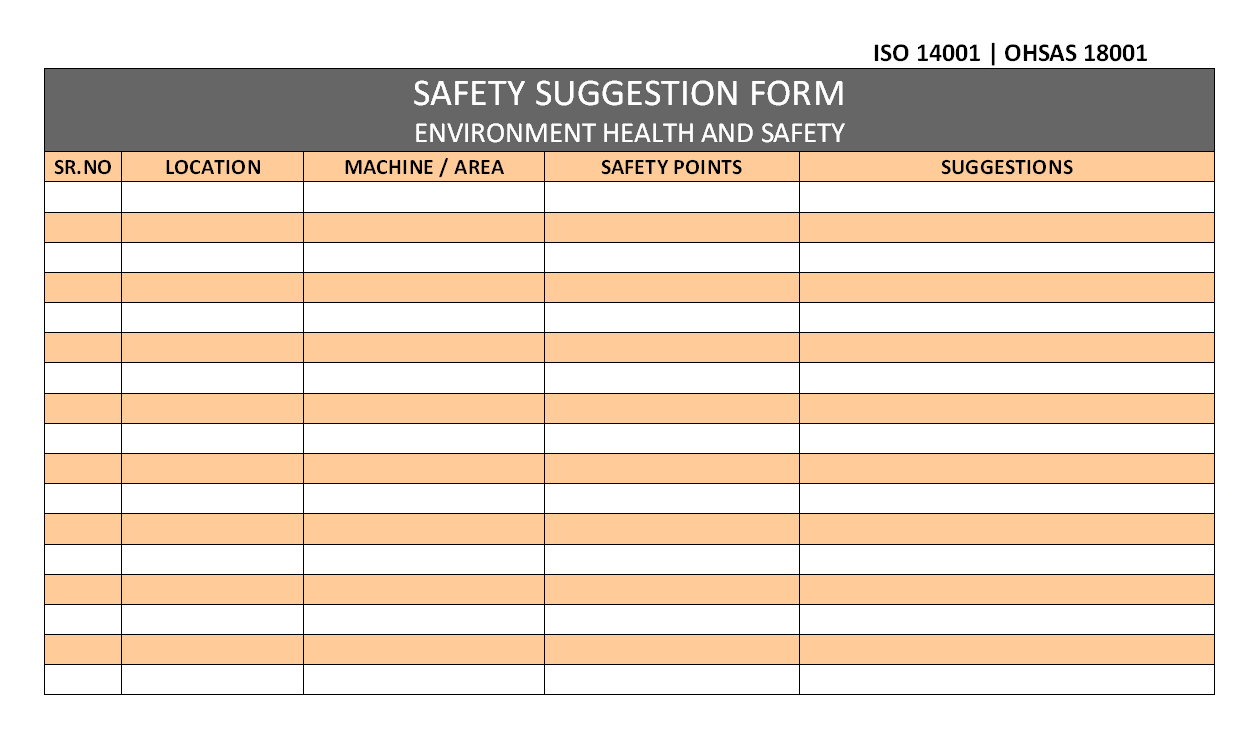 Location – Location / unit that most suggestion are comes to concern the implementation of safety concern, work activities or others that required enhancement safety or recently issues are raised in location / areas that request for safety points are raised.

Machine / Area – As the specifically, may suggestions are raised to concern machine and its around areas, like the some machine having rotating parts which still safety guards are not installed and required to improvement in it immediately, same as areas having some issues around machine.

safety points  – to concern location / machine and its machine around area some safety concern issues and points are raised that all the raised issues are noted in this field to record the information / detailed information from any employee / workmen or supervisor or by the visitors that need  note down for the improvement.

Suggestions – what the suggestions are noted / what suggestions are given by the employee / workmen / supervisor / manager or any others that all the concern of location, machine and against the safety issues, suggestion / solutions are recording in this field.
EXAMPLES, SAMPLES & FORMATS
You would also like to read: