Safety work order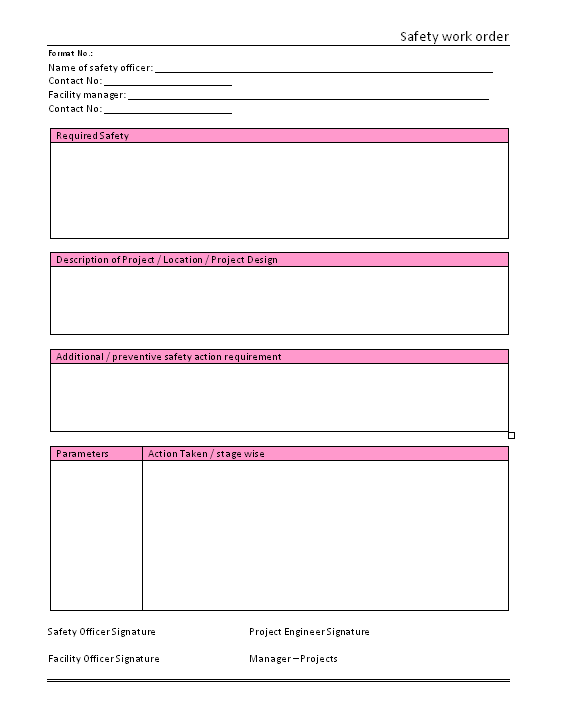 When any projects established, some safety precautions are necessary to step out to secure working environment, organization are always take care of the each locations and unit that can reflecting working environment safety. Safety officer / facility officer's primary responsibility to maintain safety in during projects, each activities & material hazards and aspects should covered to preventively conduct safety requirements in projects needed.
Safety order work is generated by project engineer or project manager for the projects are current on hand or established. Project engineers and managers understand requirements of the project safety and concern requirements that all the necessary requirements are covered to concern safety.
Base of the safety work order, safety officers are step in and preparing action plan for the safety requirements and personal protective equipments requirements, used equipments, controls and it measure are depends on project activities.
For the requirements of project safety, here ready made format is available for download, after download enable to edit, remove, modification in fields as requirements of project in organization, links for download are below:
EXAMPLES, SAMPLES & FORMATS