Sample Analysis Report Template
ISO 17025 certified laboratories needs to recording each sample analysis report and its records to maintain quality of work in line with requirements of the standards. For the sample analysis some fields are very necessary as below:
Report Number and date
Sample Number
Sample Name
Type of Sample, Classification, and categories – sample identification is very important, sample type can be waste, hazardous or non hazardous, metal or any classification required.
Description of sample
Name of sender and details
Result of the sample analyzed
Sample Disposal Method
Information given in the sample analysis report are for sender of sample, details of the result is prepared and analysis are depends on sender request, hence possible that parameters of the samples can be changes, enhance or less to comprehensive analysis report.
To considering serious requirements of the laboratory, here ready made format of sample analysis report template available for download with below links: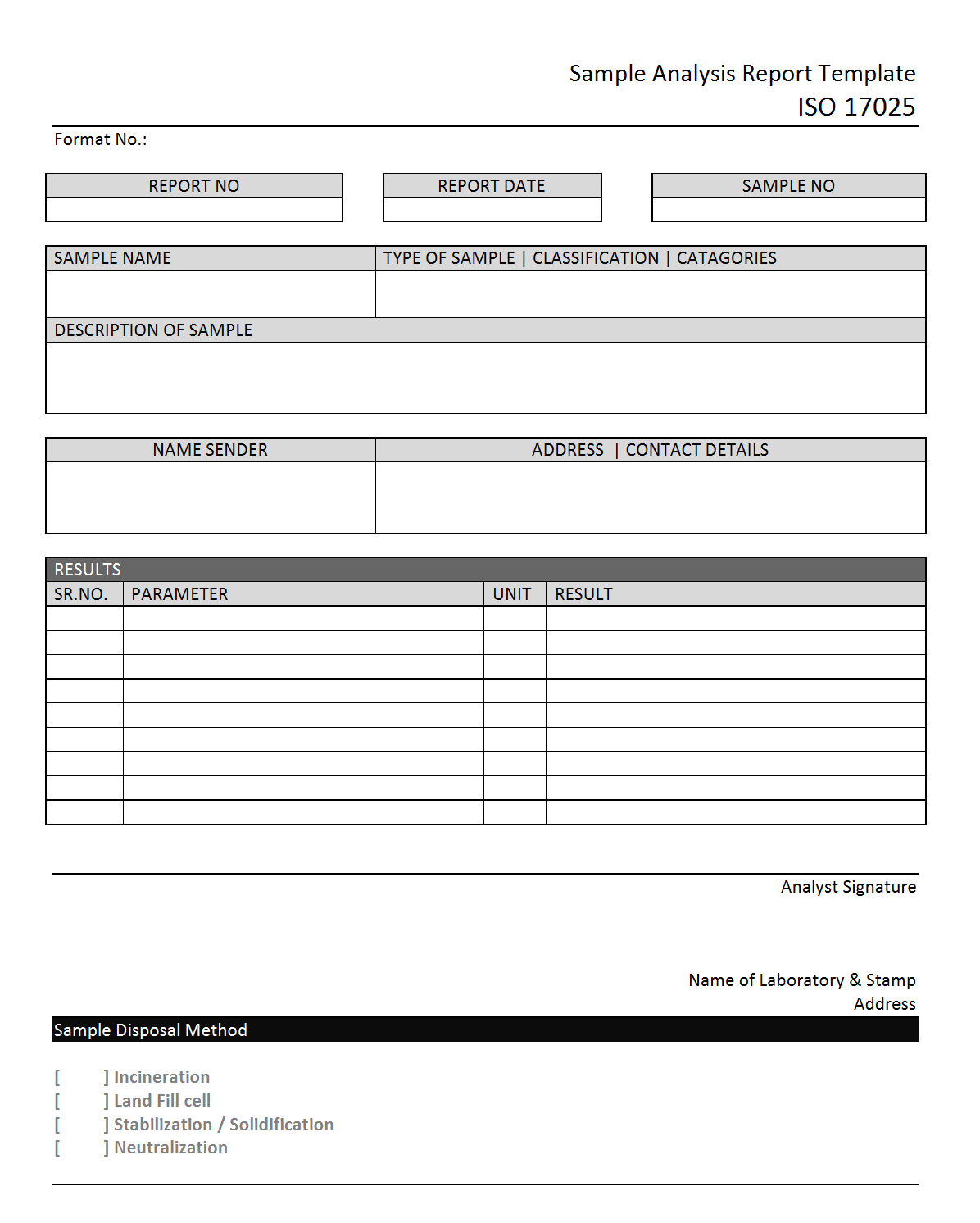 EXAMPLES, SAMPLES & FORMATS
You would also like to read: