Spill Investigation Form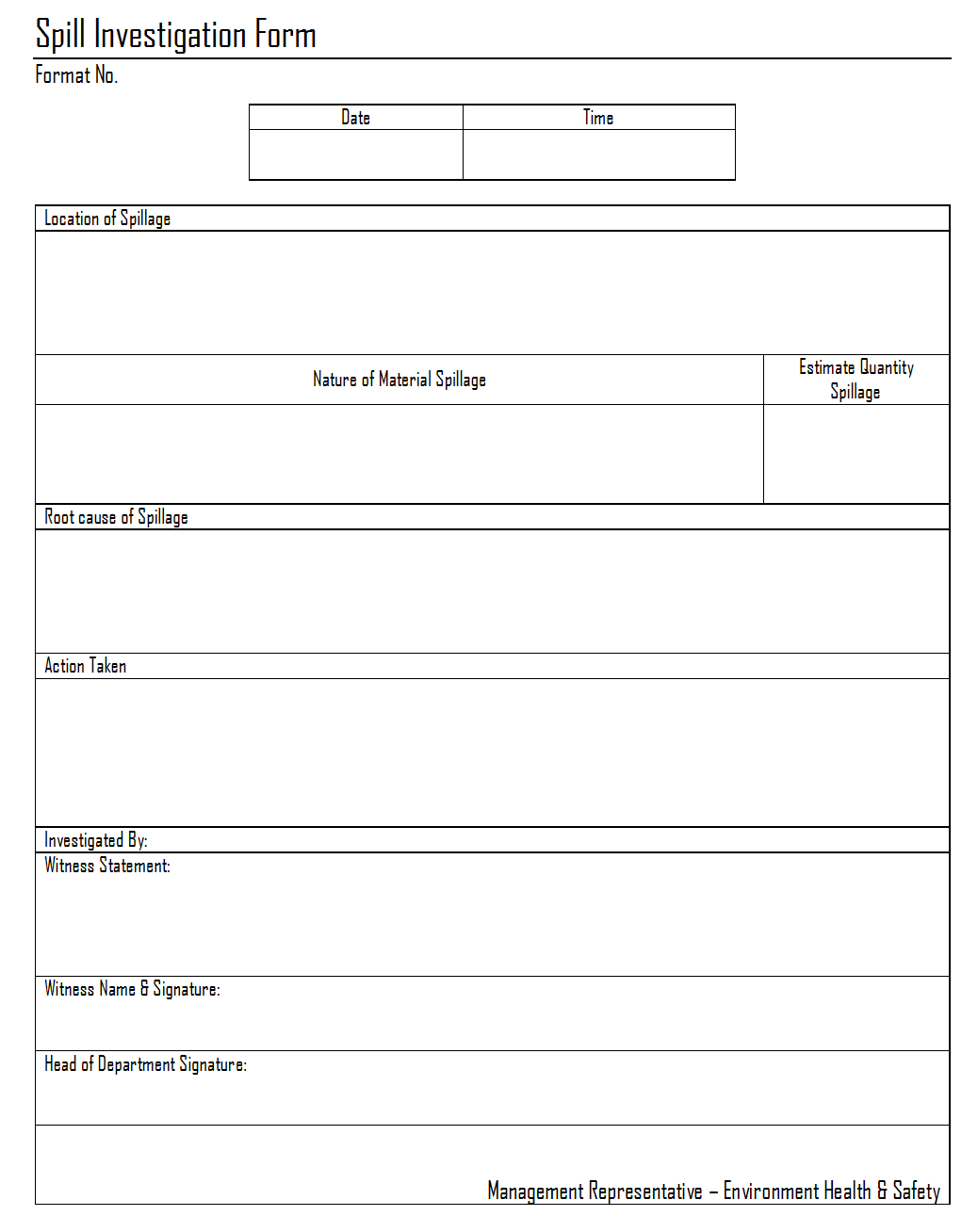 Date and time of the sill investigation is start at the accident / incident place of spillage.

Location of Spillage – At which location / Area, exact place of the accident / incident of spill.

Nature of material spillage at the plant area, what kind of material, chemical, oil or any others details are needed to mention.

Estimate quantity of the spillage

Root cause of Spill – What was the reasons behind the spillage, what exactly happen at time of the spillage, spillage happen due to which situations, what peoples are did at the time of spill etc.. analytical information to understand facts behind the spillage.

Action Taken – Details of the action taken after the spillage, on immediate actions and impact action on spillage.

Witness Statement and Witness Name – Name of the witness of the accident / incident and its statement that is very important for investigate of the spill, all the important information can possible collect form the witness.
EXAMPLES, SAMPLES & FORMATS