Training Record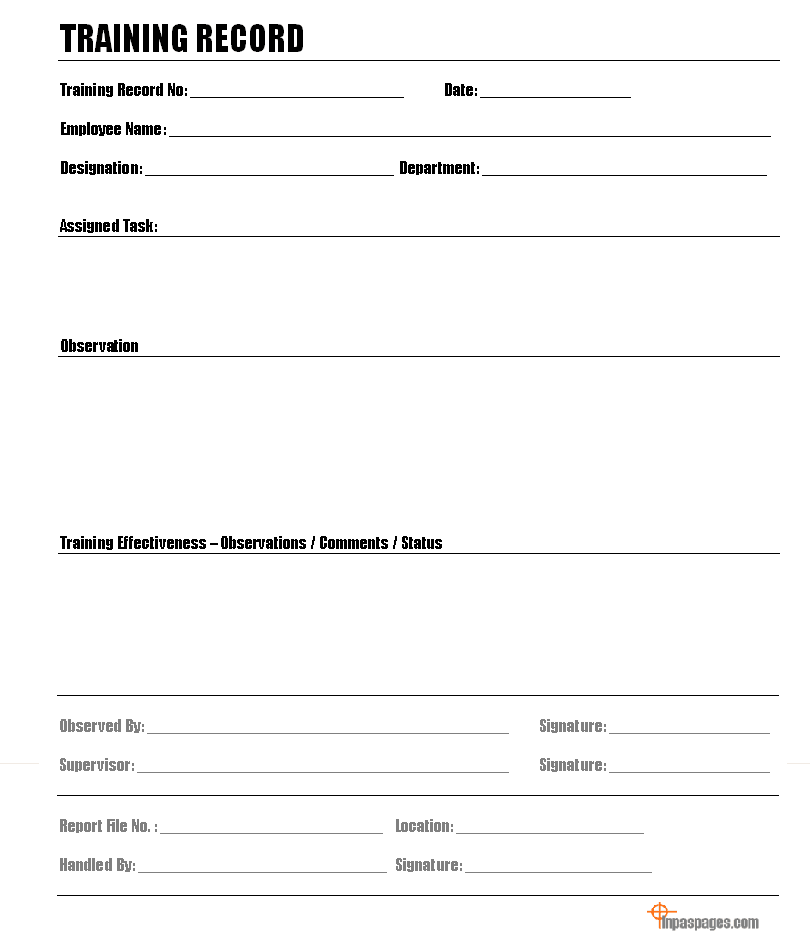 For the manufacturing unit, training is very important part to establishments of the system, amendment in system, establish new machinery and operating and other reason, training requirements are raised to effective operations completion, each training are individually important for the management as well as employees, training helps to improve productivity. Here as below given format for training record this is very useful for the human resources:
Training Record number and Date of the conducted.

Employee Name – Name of the trainee

Designation with Employee Department

Assigned task to employee for the checking of effectiveness

Observations of the effectiveness checkers, how trainee effectively complete the task and what is requirements for the further training etc.. Information is including in observation.

Training Effectiveness – Observations / Comments / Status – In this field, observer full describe the status of the training on base of the assigned task for the trail, observer can comment on the training and effectiveness of the training is properly conducted or needs for further training to successfully completion of task or works in field, in this format status is as result of the effectiveness checking here result of the training and effectiveness.

Sign off and record information for human resource department like report file number, location where training records are storage.
EXAMPLES, SAMPLES & FORMATS
You would also like to read:
TRAINING NOTIFICATION TEMPLATE