Workshop Problems record book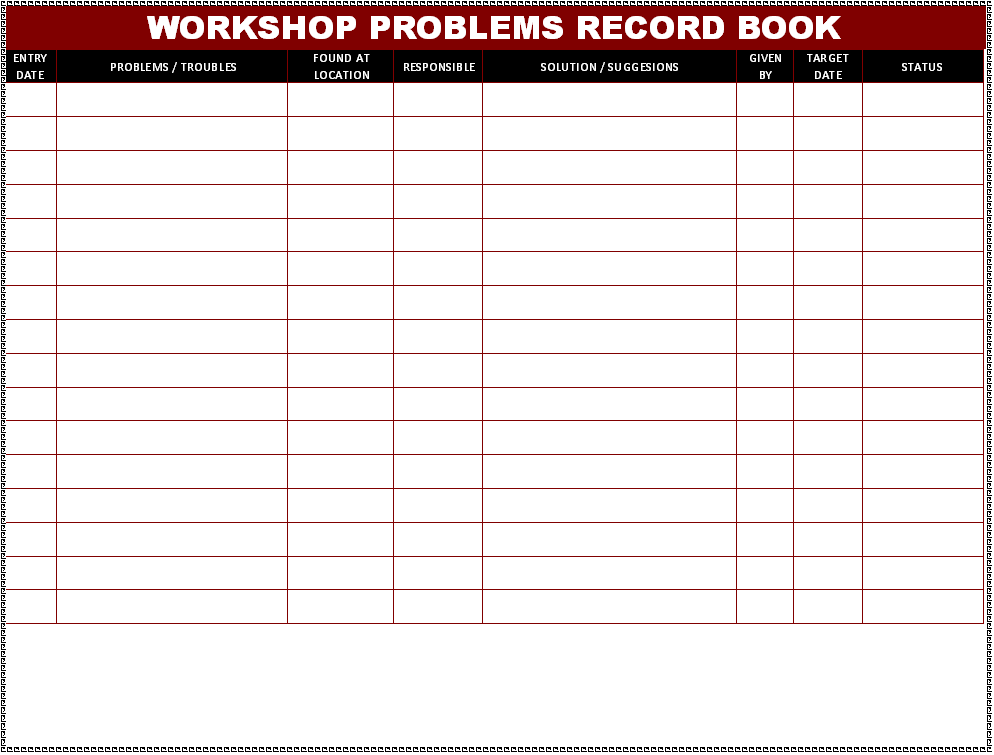 In the workshop many types of problems and troubles are comes during the routing activities that needs to listing each problem to identify and solutions in the possibly and respect to high priority, recording of the problems in the single format is very old style but very effective for the make routine work very smooth, each problem and trouble & inserting the record of workshop.
Entry Date – Date of the entry, identified problem date in activity.

Problems / Troubles – Details of the problems / trouble in workshop that making disturbance in working environment.

Found at location – at which location this problem is identified.

Responsible – name of the person who is responsible to find out solutions.

Solutions / Suggestions – Details of the solutions or suggestion given by team members during the general meeting or any other ways.

Given by – Listing the suggestions are given by the person name that credited.

 Target Date – Possible Completion of the solution for the particular problem.

Status – Current Status of problems is solved or not.
EXAMPLES, SAMPLES & FORMATS