Introduction to Customer Feedback
At the initial stage of the customer feedback in customer management system. It conducting step by steps to resolve the issues related customer complaints. Once the Compliments confirm that customer requirements and or expectations are being met or exceed and should be summarize and shared with others who may benefit within Organization. Complaints are often blessings in disguise. They often point out areas where improvements to our processes and procedures can be made that might have otherwise gone unnoticed.
For every customer who does take the time to complain, there is one who will just take their business elsewhere.  Furthermore, complaints that are receive for other organization offices, i.e. others than yours, are to be report as well. From time to time you may be confront with certain pressure from your clients.
The pressure can be divide into a number of items varying from strong pressure to giving certain financial rewards.   Giving in to pressure from a client is always to the disadvantage of that client's counterpart. Whenever an Organization Company or branch office is put on notice, held responsible or similar, this has to be consider as a claim.
No correspondence on claim cases is to be exchange without prior knowledge and agreement of the Concern authority head office. This procedure is meant to assist in the prompt and effective handling of compliments and complaints, pressure from clients and claims and use as insight and information in promoting continual improvement.
Local Management
The local management is responsible for documenting compliments, complaints, pressure from clients and claims on a Client Contact Report.  Copies of complete forms shall be sent to the applicable area manager weekly or as specify by the area manager.  If customer feedback is not receive, then forms do not need to be complete. Area Managers are to report complaints and claims to concern in accordance with the Administrative Operational Instruction Letter sections with supporting documentation. All personnel in contact with clients are to understand section Client Contact.  Area and Local managers will adhere to global reporting, in accordance with procedures.
Client Management
For every complaint, pressure from client or claim received the local manager must initiate a corrective/preventive action report. Please refer to procedure, Corrective and Preventive Action. All employees receiving complaints, pressures or claims are responsible for handling the customer in the following manner. The customer, without interruption to vent out his/her frustration/anger. In many cases. Who, What, Where and How. If you cannot give the customer an answer at the time you are talking with them, ask if you can call the customer back.
Above all else, be sure to call the customer back and in an expedient manner. Often by expressing genuine concern and being honest with the customer, further action may not be require. Above all, when a customer is wrong, avoid pointing it out blatantly, and sympathize with their side of the story.
Complaint – Resolve process
If you are unable to resolve the complaint or the customer wants to go over your head, remain calm and simply offer to have your manager call them. This will allow you time to update the individual as to what has taken place. The quickest way to lose a client is by leaving them in the dark, or by allowing the problem to happen again. Treat a complaint as efficiently as you would a job, by ensuring that adequate action and or follow through have been taken.
Complaints from Clients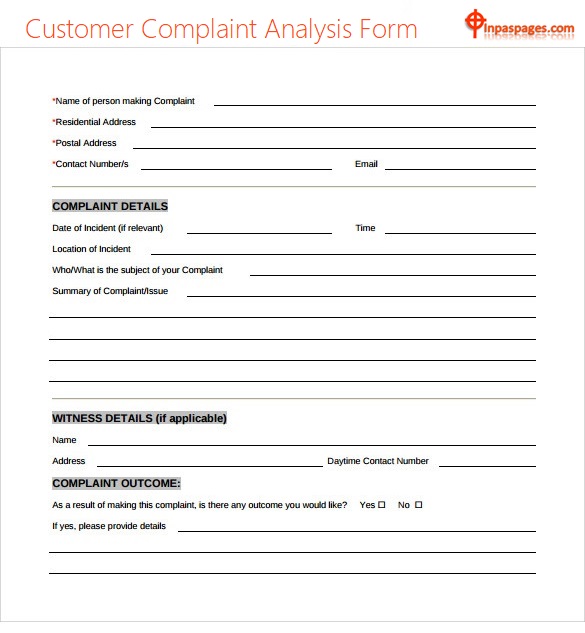 Follow up & Documentation
The first step is follow the guidelines in Section when a complaint is receive from customer.  If the complaint affects customer service, document it on the form. If pressure from clients occurs. Initiate a Corrective & Preventive Action Report.  Identify the root cause and determine the necessary corrective action.
Document the root cause and corrective action taken on the form, a follow-up shall be conducts and corrective actions verify for effectiveness by the local manager or designee. Send a copy of the complete forms to your Area Manager on a weekly basis or as instruct by the area manager. The Area Manager will forward the complaint on a weekly basis to Concern Authority Claims & Customer Complaints Officer. Local management may opt to submit satisfaction surveys to clients to solicit feedback. Copies of complete surveys shall be submit to the area manager, if need and the Safety, Training & Quality Manager.