Gauge Improvement Plan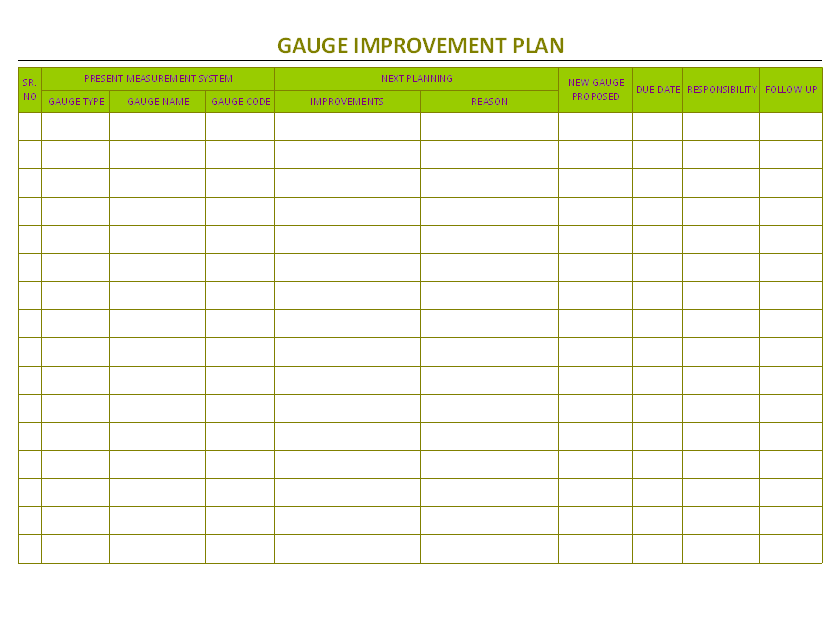 Gauge Improvement plan is the planning for the improvement in the measuring gauges for the improvement in quality of the product through measuring devices enhancement accuracy. There are also required the improvement reasons to manage the planning of the gauges for the measuring. For the gauges improvement planning following points are need to manage reporting as below:
Present measurement System
–         Gauge Type
–         Gauge Name
–         Gauge Code
Next ( Future Planning )
–         Improvements
–         reasons
New Gauge Proposed

Due Date

Responsibility

Follow up
All above points help to recording information and gives the information of the gauges improvement to impacting the others gauges which had not improved yet.
EXAMPLES, SAMPLES & FORMATS