In process quality inspection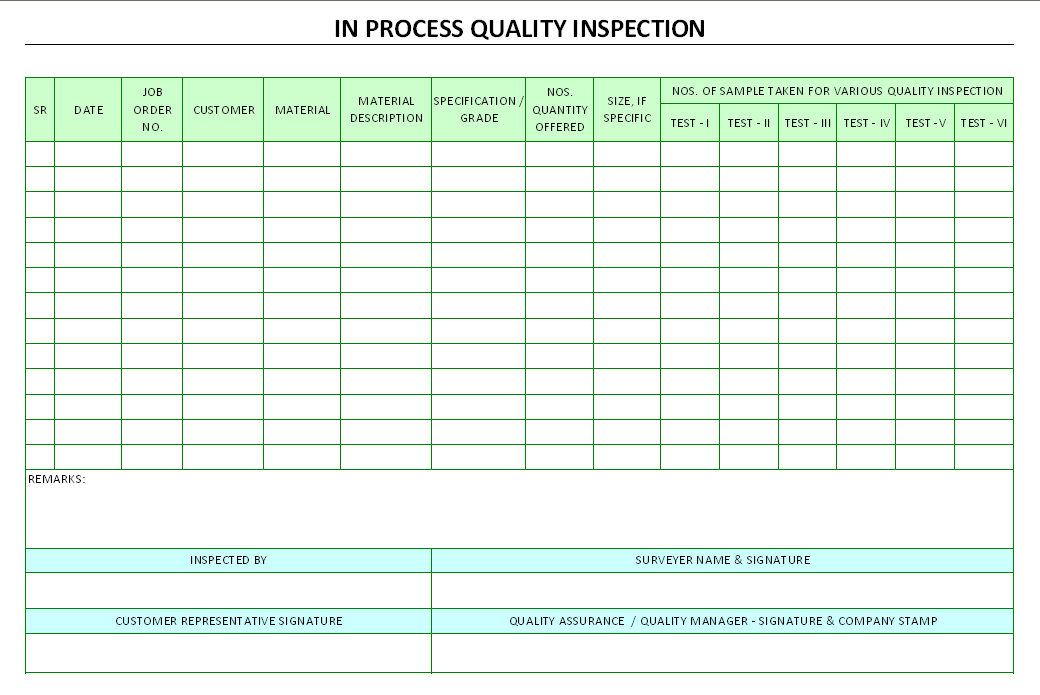 Producing the best quality material is always being challenge if the internal communication, procedures and instructive material are not effective, quality management system helps to manufacturing process to enable support to find out the best solutions for the structural guidelines, formats & reporting system to possible identify trouble, mistake & safety requirements concern.
Manufacturing unit should control on the each batch / lot during the in process as well as finish product to serve best quality product to customer. But all those things are possible if the effective internal management system works, if the internal management system of the manufacturing are not effectively works that poor quality, cost enhancement and some issues cause raised.
Quality of the product are possible though continual monitoring on step of the production line, each production line having a process the product hence the requirement of the testing for quality has increase. For this problem can solve through in process quality inspection, In-process quality inspection example format given as below:
Date of the quality inspection had conducted/

Job order number

Customer Name and Identification number if applicable

Material Identification number and Name

Material Description

Specification / Grade of the material

Nos. quantity offered as per job order

Size of the material if required to mention specifically.

Nos. of sample taken for various quality inspection – here as per format, there are six test records can incorporate.
EXAMPLES, SAMPLES & FORMATS
You would also like to read: