Production Planning for Manufacturing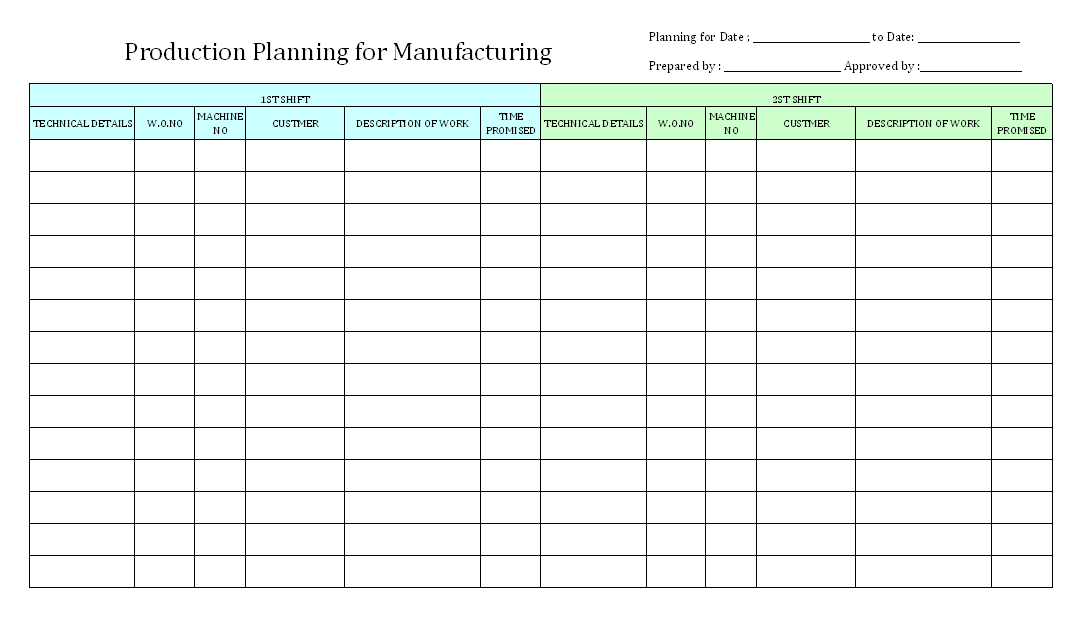 Production planning is schedules / programs of sequences of processes and sub-process requirement for product get to customer's requirements. By Production planning all the manufacturing supported machinery, equipment, manpower and bill of material framing works in limit of time.
Production planning prepared and follow up by planning peoples for establish of process requirements, maintain tracking of planning for achievement as per planed.
Production planning for manufacturing is activities for creating structural schedules for establish monitoring, verification, validation, inspection, testing and controls to the product and its required criteria possible to acceptable as per product standards, technical requirements to achieve customer satisfactory.
Probably, There are too many methods / system to preparation of production planning but here as given below shift wise planning, machine wise planning in limited time frame to considering technical requirements to reference of the work order which is belong to customer requirements.
EXAMPLES, SAMPLES & FORMATS