Project timelines management
Project timelines management is established to plan overall project requirements, scheduling stages of project and managing timelines accordingly.
Project timelines management is established for the planning of entire project where all the project stages are conducted and managed to measure the timelines of each stage to determine required actions to minimize time and manage all the required resources of each project stage to review project timelines, the project timelines is the scheduling of the each stages that manage project requirements and its steps management. Project timelines is covered all project stages which each stage will to conducted and end the stage will consumption are recorded to identify time frame for particular project stage. The Project stages are managed as per requirements of projects and goal is targeted at time of project establishment. Project timelines is part of project planning which is conducted on begging of the project establishment, where all the stages are merged in single format, identify estimate time requirements and reviews for the conducting those stages to manage and determine actions for reduction of time for each project stage.
Project timelines management is conducted on beginning of the project establishment, this is the part of project planning and project planning department is manage the time lines and estimate each project stage, project planning manager is responsible for establishment of project timelines, deployment within department and monitoring on the concern peoples to accurately conduct procedure for timeline management of project. For the managing each stage as per time requirements, project management and planning are conducting project timelines, see picture below given as example format of project timelines template for education purpose: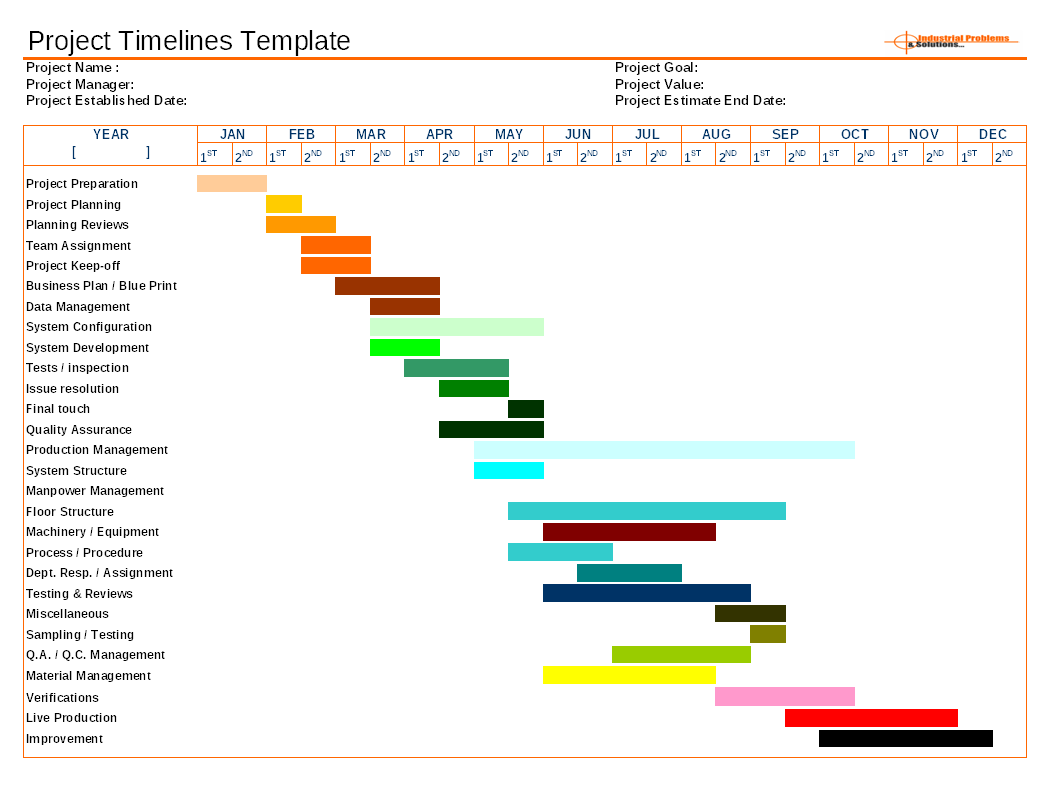 Project timelines template covered entire project stages to estimating each stage time frame and limits of the stages in time format, the information of the time is provides by project timeline are estimate only, those information are conducted by project management and analyze information, estimated time and data to determine actions to minimize time limits or reduction of times on each stages to deployment of resources, engineering sources or any other ways. This document is important part for the project management, so each project stages and time frame are reviews and conducted analysis for the improvement of project and managing time frame of project parts.
—————————————————————————-
Download format in word document | Excel Sheet | PDF format
—————————————————————————-
Related Posts: