Quality Audit Report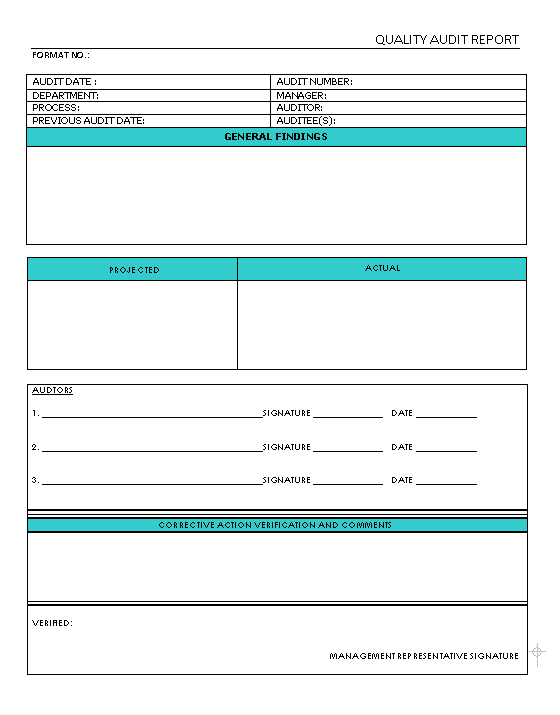 In organization's internal management system which can be quality management, environment or any other management system which need to internal audit for ensure the system is accurately working at expecting to maintain the system as international standards requirements. Quality audit reports are used to quality audit and it's performed tasked in internal audit as frequency defined.
Quality Audit Report form format is used for recording the all finding during performed in audit, individual audit information can be department wise, area wise or task wise to ensure the information of the audit is in returning the information, quality audit report help to understand, used and improvement in organization's internal system.
When the auditors are perform jobs of audit in department presentations it can be product audit or process audit, audit that comes and resulting raised the non conformity or conformity information, general findings information are used in quality audit report.
In the quality audit report, compare information in when task complete, information are projected against actual task are done during the audit reports are used details in line with international standards & quality management system requirements.
———————————- Download Format ———————————-
———————————- Download Format ———————————