In service training report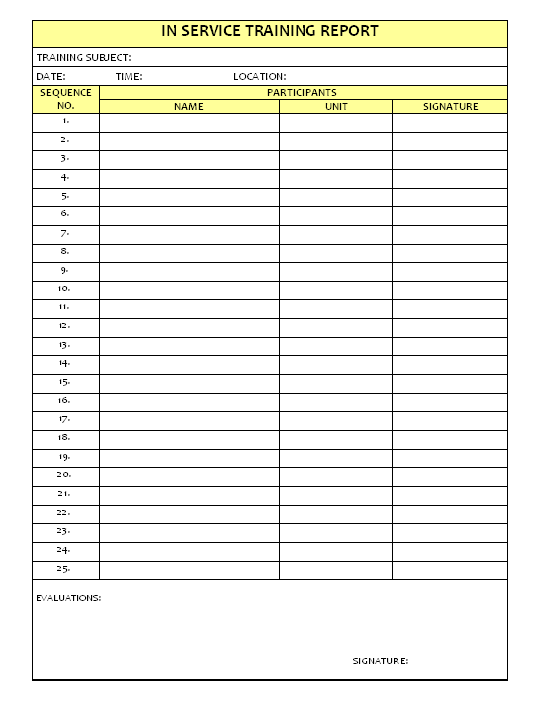 In service training records or report is used for the skill development of the specifically any machine or equipment operators or helper to enhance productivity for the particular filed as service training are conducted. In service training also are conduct on requirements of the some new enter workmen or employee that need to understand process of the manufacturing and policy of the company to compliance of the requirements of management system.
In service training report are also know as on job training report that used to training at the plant level with practical and theorycal   training to gives the complete idea to new join peoples for expecting completion in the skill requirement for the works.
Here is ready made format for in service training report are available for download as below:
EXAMPLES, SAMPLES & FORMATS