5s audit feedback form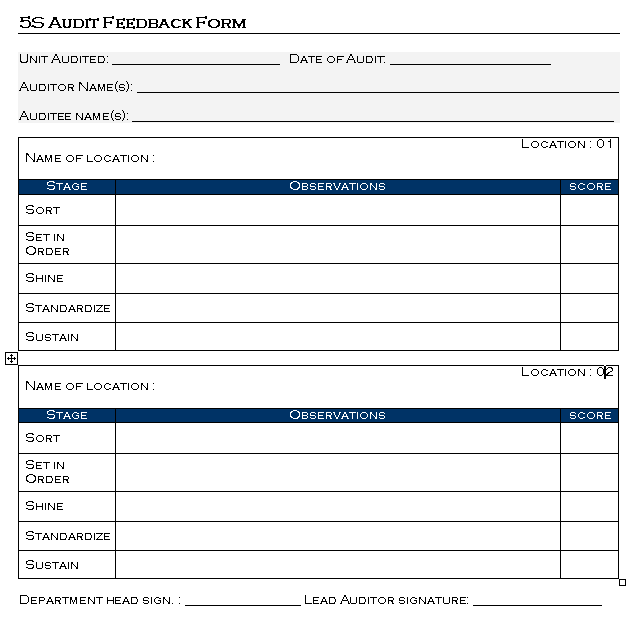 5S is the system to makes the organization clean & sophisticated due to its five natural steps that are:
Shorting – remove unwanted material from the area & take on place useful material.

Set in order – Organize useful material to maximum material can store at area.

Shine – It's a form of cleaning, make the area clean, without dust and germs.

Standardize – Make the works are standard format that possible to just follow as standard system

Sustain – Make above 4S habit
5S help to organization for removing unwanted material and possible to area / location to utilize maximum. 5S major goal is cleaning at each area of the company.
In the 5S system, leader having big responsibility during the activities to give a awareness & training to supporting team as well as all the workmen who is working in workplaces. It's a team work effort required to completion of the mission of cleaning in company's areas.
5S process and its audit required proper planning, scheduling and execution 5S auditing to provide objective evidence of the implementation and effectiveness of system. 5S audit feedback form is evidence of the implementation, general awareness and interest of the peoples in system. According to auditors scored all mostly addressing all the department of the company that overall status are possible to analyze.
EXAMPLES, SAMPLES & FORMATS