Configuration management template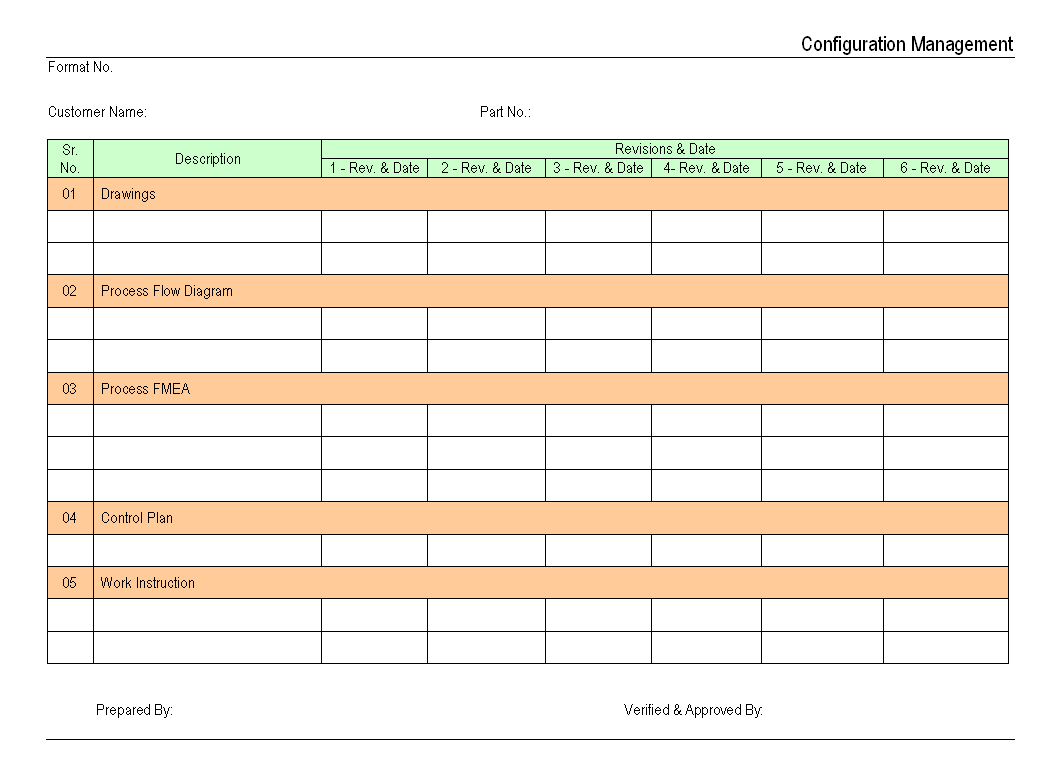 Configuration management is structural process to maintaining regularity of manufacturing product's performance. Through configuration management life chart of the product and its document through all the concern information, process, work instruction, drawings and attached information possible to manage.
Here as you can see picture, some basic requirements of the product / part order given by customer are maintaining record information like:
Drawings records
Process flow diagram for product / parts
Process FMEA ( Failure mode effectiveness analysis )
Control Plan
Work Instruction
All the above information is collect, maintain when the revisions, amendments or enhancements rise to affect the product and its requirements for end application.
Configuration management template given as sample format to compliance requirement of manufacturing product's performance, useful and correct information establishment and maintain:
EXAMPLES, SAMPLES & FORMATS