Construction cost analysis form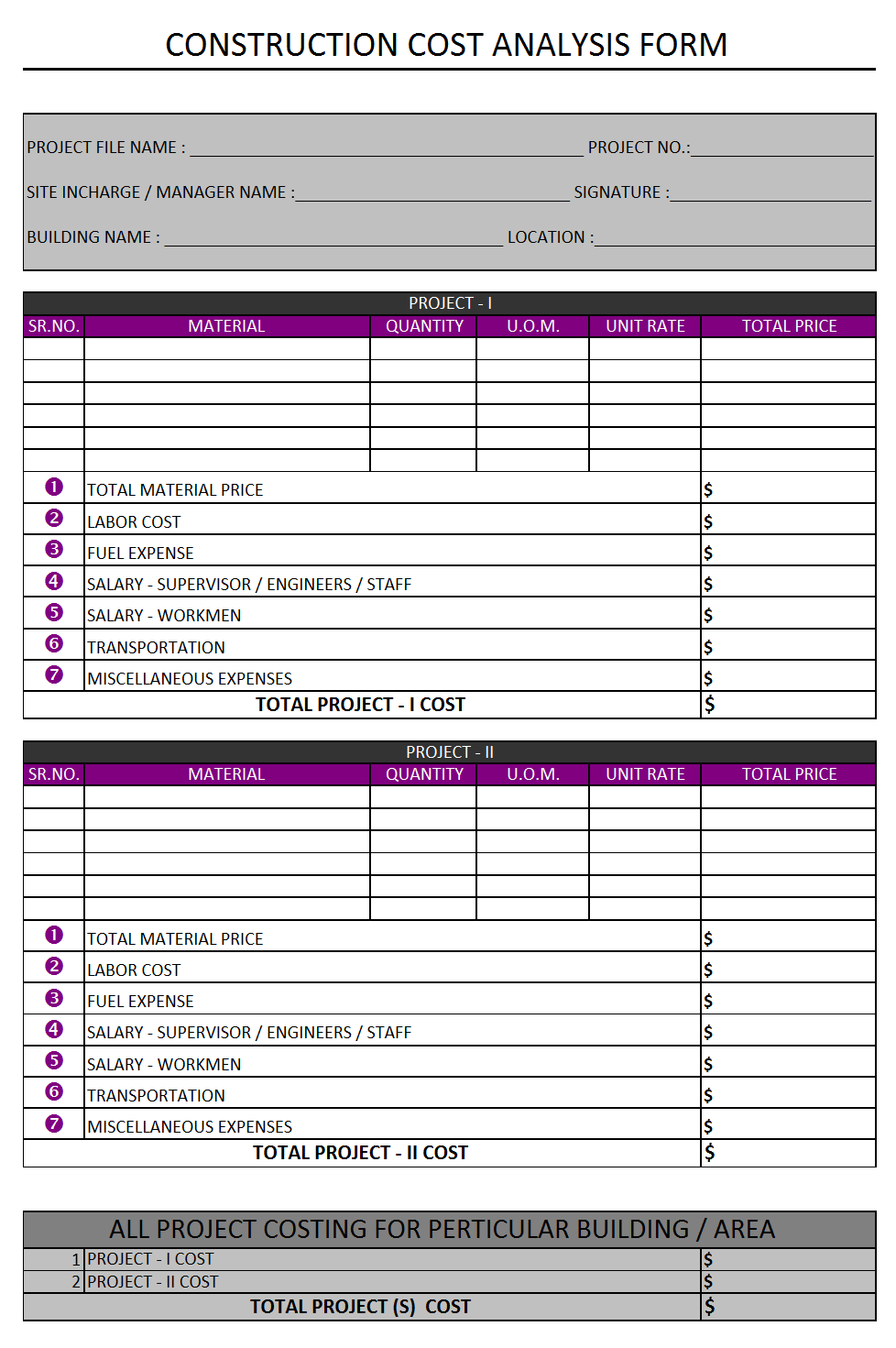 In construction industry, each project establishment, maintain, improvement and effectively cost control is very important for the run construction business smooth, in case of the cost of being higher than the budget planned for the construction site that whole project will be affect due to single sub project. Effectively cost management and cost controlling is very important, each project cost analysis individually counting for the find out the actual cost against budgeted.
Construction cost analysis form is the single format that multiple sub projects can possible to involve and manage for the single construction side, building wise, area wise construction costing is possible if the each bills, vouchers are maintained, manpower wages and salary information are available for accounting each activity wise expenses in line with sub project and main project costing. Generally following expenses are covered in construction cost analysis:
Total Material price

Labor cost

Fuel expenses

Salary – Supervisor / Engineers / Staff

Salary – Workmen

Transportation

Miscellaneous expenses
All above expenses and cost accounting is general purpose, its can be increase if the specifically separate cost need to define. Its all depends on the company cost center and accounting effects requirements.
EXAMPLES, SAMPLES & FORMATS