COPQ [ Cost of Poor Quality ] Time sheet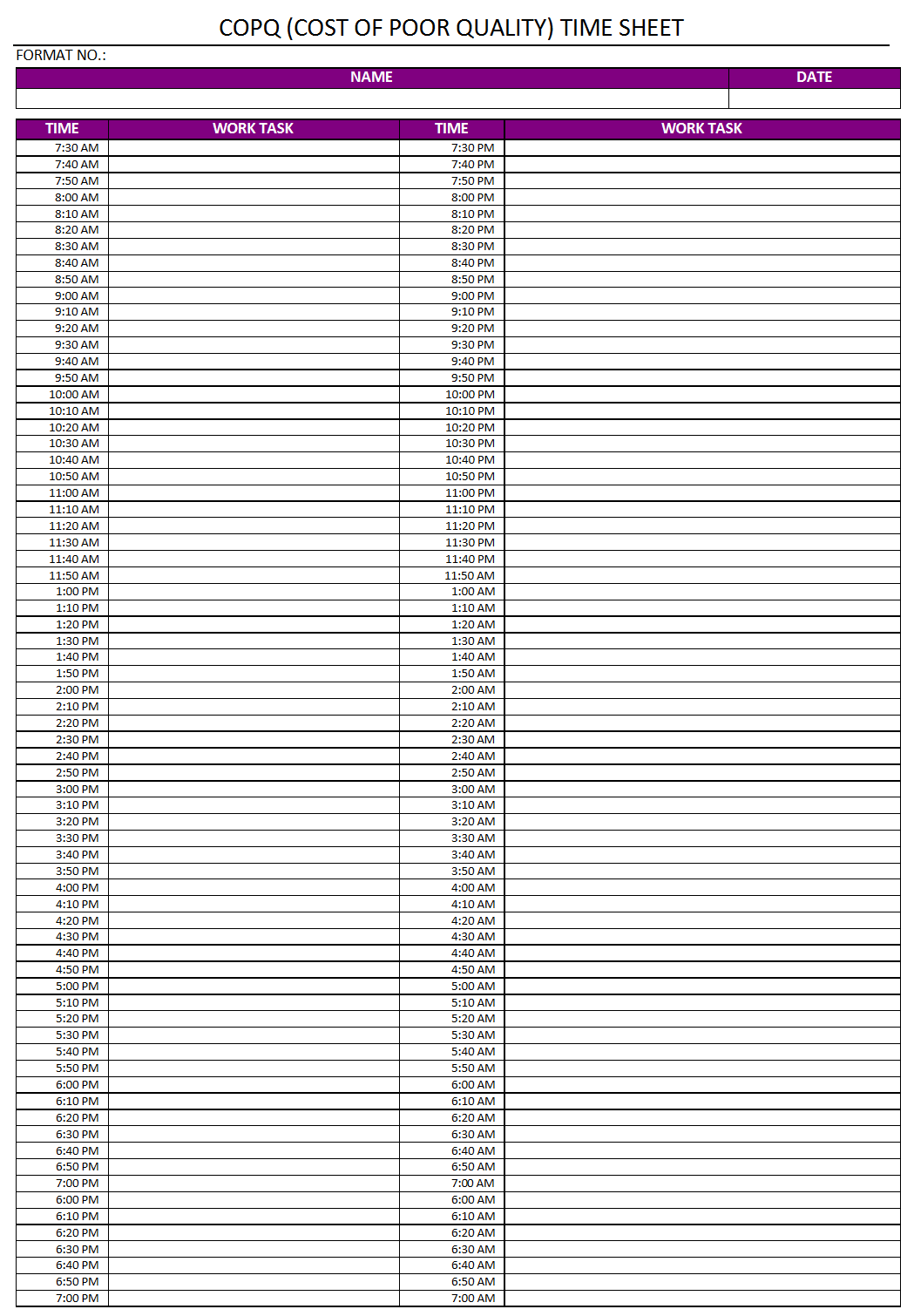 COPQ stand of Cost of poor quality, when the management are aware for the product quality that, understand the requirement of the costing for quality, budgeting for quality product and calculation for the quality costing, this is the very important requirement for any company that budget for the quality, calculate and improvement if any leakage in the internal system, product concern or process concern leakage that whole quality of product is affecting or possible to affect. Quality of the product is the primary requirement of the customer and its satisfaction, if the customers are satisfied that possible to improvement in more and more order can captured.
Cost of the poor quality recording is very important in time frame, here as above; copq sheet is given for the time base cost of poor quality noticed.
EXAMPLES, SAMPLES & FORMATS
You would also like to read:
QUALITY INSPECTION AND TEST PLAN