Cost Management Format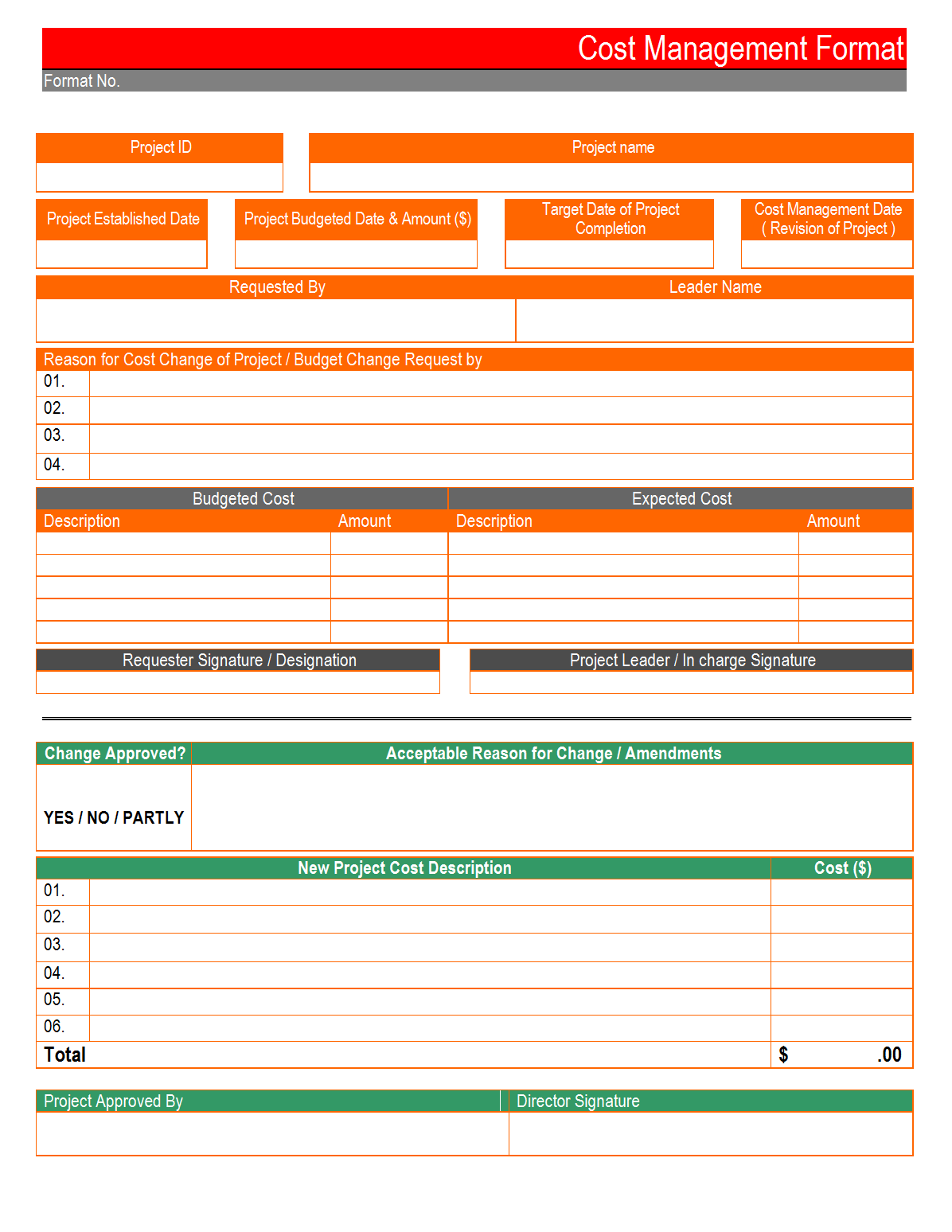 Project ID – Project unique id for identification and tractability

Project Name – name of the project

Project Established date – Date of the project had started.

Project Budgeted Date & Amount  – Date of the budget granted at time of establishment of project

Target Date of Project Completion – Target Date of the project to completion whole project with step targets.

Cost management Date – Revision of project date

Requested by for cost management and revision of the budget, off cause increase amount of budget,

Leader Name – name of the leader who are leading the whole project.

Reason for cost change of project / budget change requested by – The reason behind the requested to amend in the budget amount for the some basic reason like a raw material values are increased, labor charges, consumable goods rate variations etc.. Subjective reason that is legit for the change budget amount.

Budget Cost and expected cost – this format is show that the market rates are growing against the budgeted cost at time of the project establishment, estimate values of remain project values must impact, hence in here all the possible estimate values comparing against budgeted value.

Requester and Project Leader signatures.

Change approved – yes / No / partly – This all green color format is the management task that used and filled by management peoples, when the project some legit requirements can be needs to comply, if the management want to stop the project that may possible to request has not accept in the case of failure of project estimations.

New project cost – all the acceptable points that included with update in project costing.
EXAMPLES, SAMPLES & FORMATS
You would also like to read: