Document amendment approval request form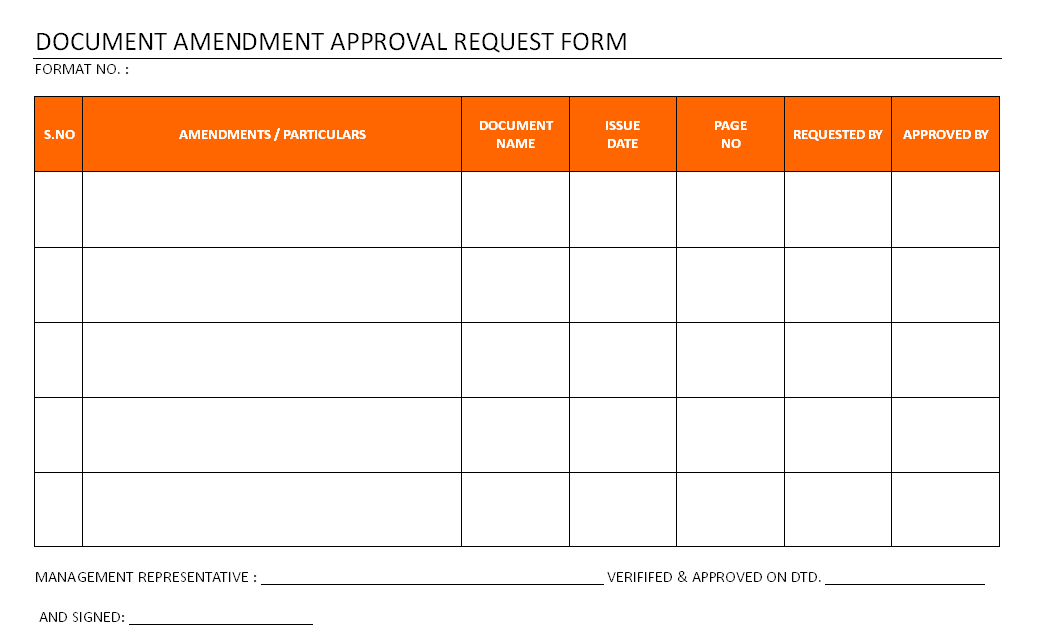 In internal management system are inspire or follows of quality management system, environment health and safety system or any other system as per international standards & approvals, any management system recommend for systematic document system that easier for identify, approvals, use and update with systematic ways. To consider requirements of the international standards and internal management system here as below given example for the document amendment approval request form:
In the document amendment approval request form needs all information of the amendments / particulars to easier for understand what is the documents & what needs for approve.

Document name – name of the document and use for internal works.

Issue date – When this document is first issue.

Specifically needs to clarify which part of the document, which is page number of the document is need to amend and same for the approval.

Requested by and approval by – name of both the person and signature.
EXAMPLES, SAMPLES & FORMATS
You would also like to read: