Overall equipment effectiveness analysis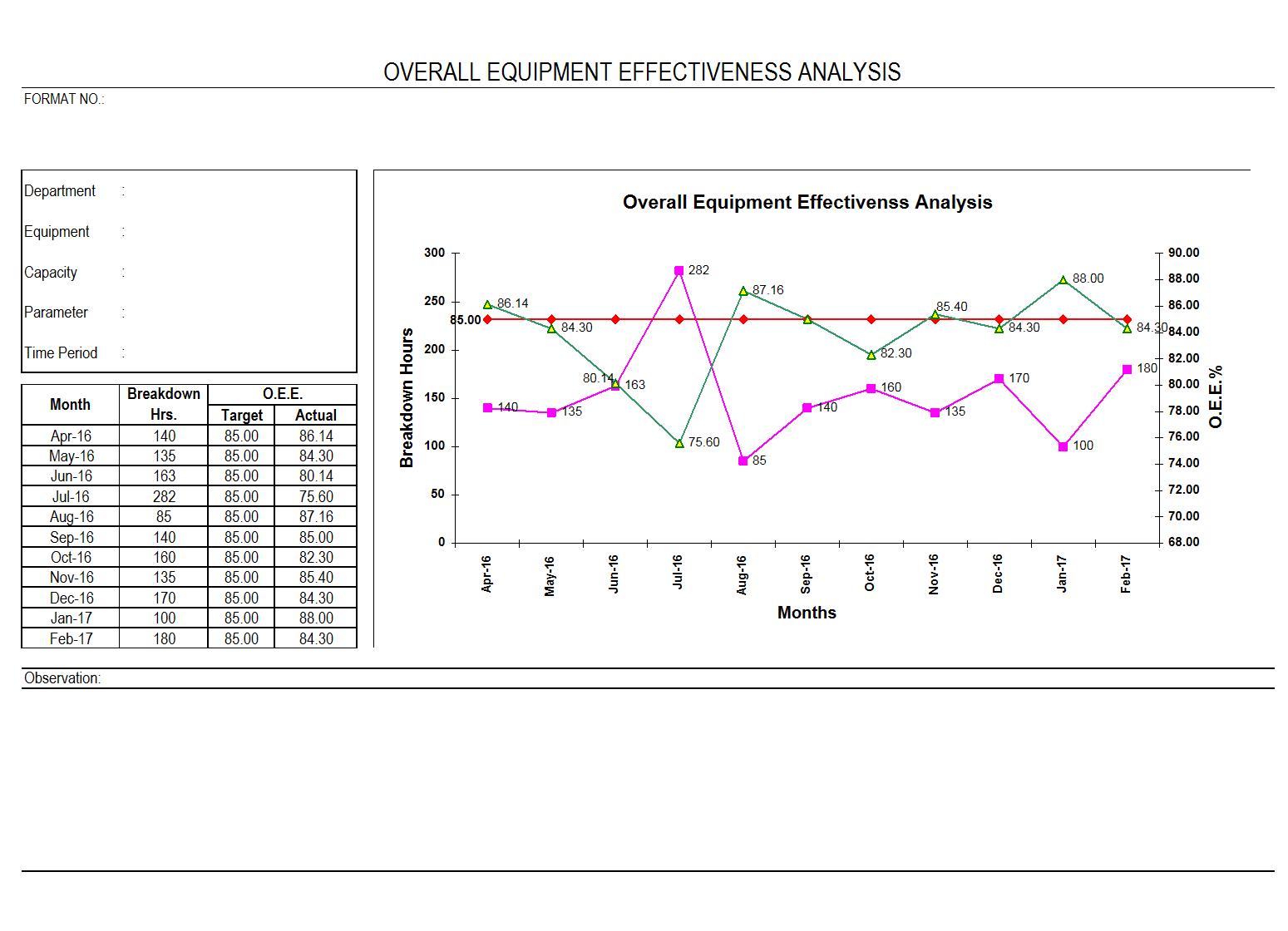 Overall equipment effectiveness (OEE) is a image result of the equipment had performed in previous time, all the information used in analysis of equipments are captured from the production line to effective analysis can possible for the improvement productivity of the equipments.
Here in sample overall equipment effectiveness analysis report, one year data taken to capture trend of equipment performed, total production and against breakdowns are happen during the month. Here you can see when breakdown hours taken to consider 24 hours with all the shifts with full 30 days working. Hence breakdowns can be show more than expecting.
Right side graphical presentation can see, for indicating the red line is the target of OEE% are defined as per previous experience and against as pink line indicating real performance of the equipment, with comparing of the line gives idea that how much variation and deviation, and how much production are up down in line with oee% indicating.
EXAMPLES, SAMPLES & FORMATS
You would also like to read: