Failure mode effects analysis form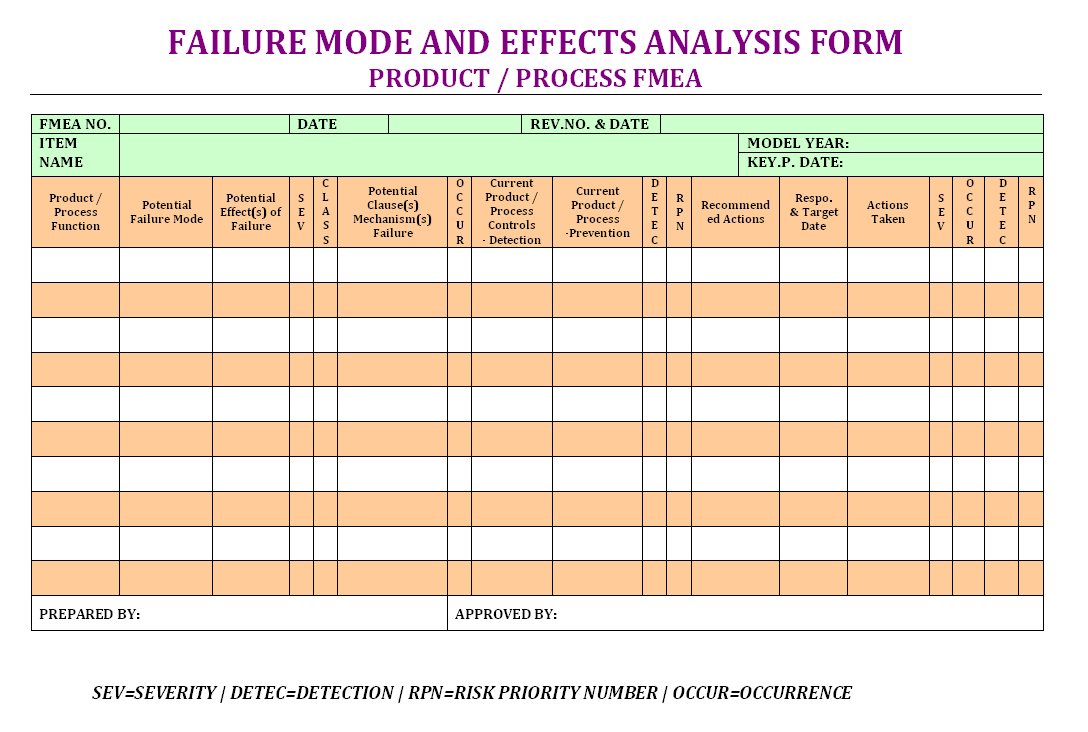 Failure mode effects Analysis Form number & Date

Revision number and date

Material / Item name

Model year – year for the FMEA is prepared for

Key P. Date

Product Process Function – Name of the product process and its function name

Potential Failure Mode – Description of the potential possible failure mode

Potential effect(s) of failure – do to failure of product / Process what will be effects.

SEV – seniority rating

Class – name of the class

Potential Clauses / mechanism failure – Name and Short Description of Clauses that failure occurred.

Occurrence – Occurrence rating.

Current Product / process Control – Detection – FMEA made for product and process, which controls are used in current situation for put away the failure modes or possible failure against.

Detection

RPN – Risk Priority Number

Recommended Actions – Action which is recommend for the controlling the failure modes.

Responsibility & target Date – Assignment of Responsibility to deploy the control on possible failure in product process and target date of the completion the works

Action taken – What action taken to defense the failures.

SEVE, Occurrence, Detection and RPN – rating and calculation for identify the risk priority number to controlling on it.
EXAMPLES, SAMPLES & FORMATS
You would also like to read: