Job Card Format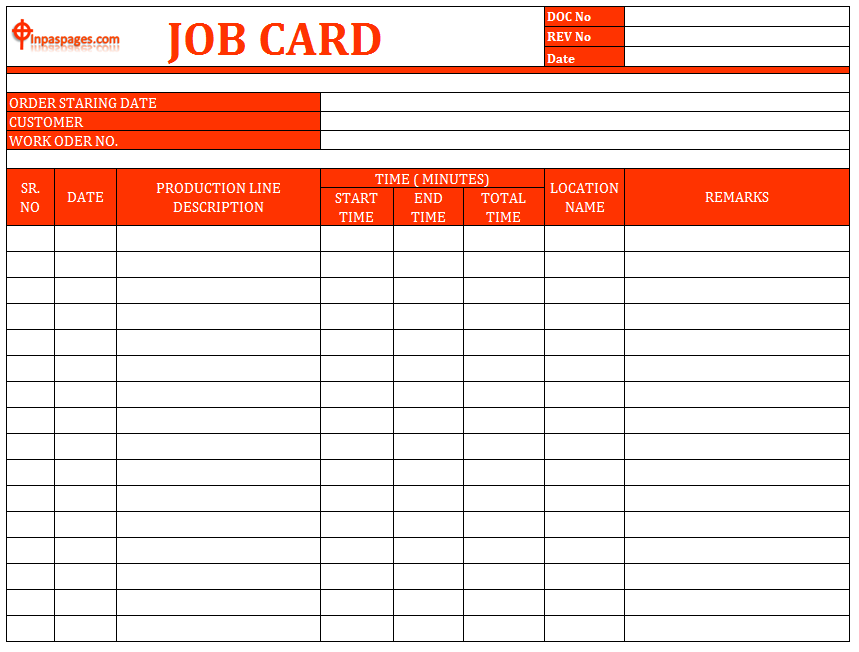 Job card is very important part of the production line that identifies the materials, lot tracking system; analysis details are available from job card. Job card is basically issued by the raw material and planning department to concern joint discussion. Material run in production line, machine wise tracking can possible due to job card.
Planning department, when get the order from marketing at time of requirements of customers, in house requirements, tooling die other requirements can also merge in job card. But if you are just want to track the order, material timing analysis, Identification and monitoring on each lot of the production, location wise mapping of the material etc.. Details are possible to track thought job card. Simple job are is useful or the production people, try to make simple as possible.
To consider the requirements of the delivery in any organization, we try to focus on the time factor that help to push up order in production, due to time are considering in job card.
A Simple Job card format with time bound scheduled examples are designed for the general purpose to use in production line, you can modify, add new field as your company requirements.
Download Job card format in word format
Download Job card format in excel format
Job card Details, Examples | Formats | Template | Samples Download Free