Reduce Consumption Table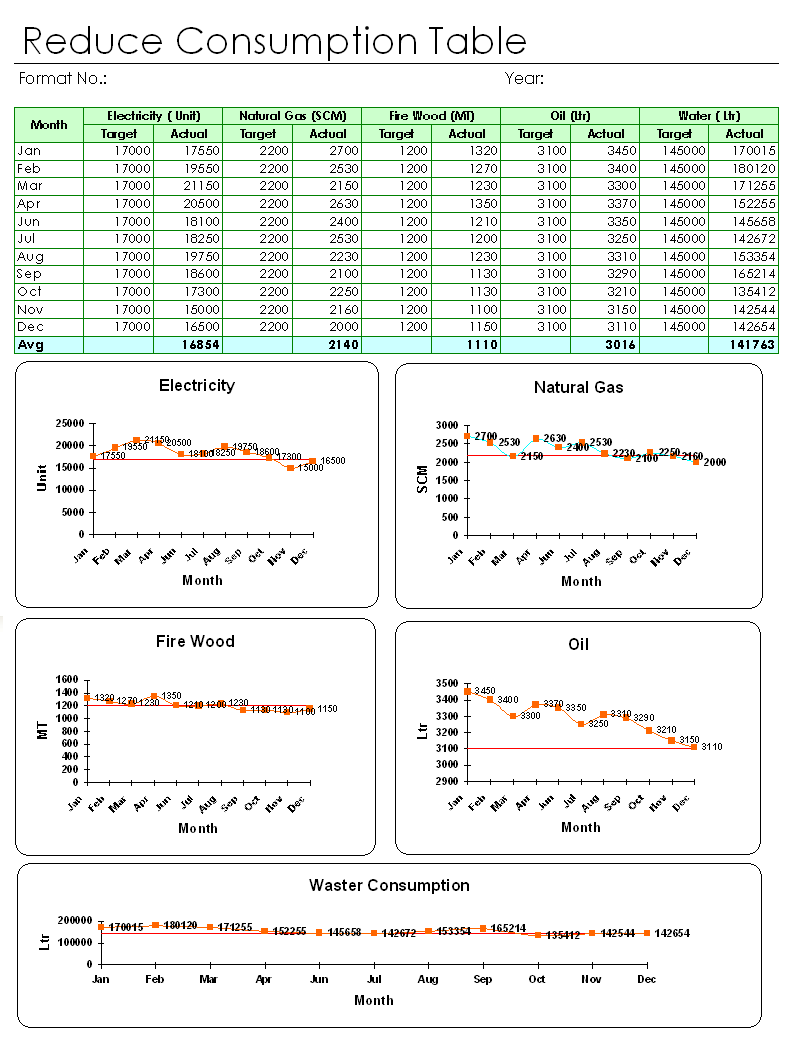 In the manufacturing industry always working hard to controlling on the key resource that directly and indirectly effecting the finance and global environment, hence management need to bear some extra effort to control on the consumption of natural resource which is biggest part of the expenses. Reduction of consumption of energy and resource is advance step for the management; due to movement in consumption controlling required some extra thoughts, extra efforts, awareness and training that can possible controls such way of the reduction of the energy.
Some companies are adopt the energy management system that is ISO 50001 for the monitoring, controlling and reduction of the energy to control on cost as well as environment good faith. Here as above picture show that how to energy are consumption are record and what is the graphic view of the each up and down of the energy use level, this is the primary step which through energy consumption reduction are possible, hence this step show the condition of the consumption in the company which requirements best management effort to monitoring on each step of consumption and try for the reduce energy in the company.
EXAMPLES, SAMPLES & FORMATS
You would also like to read:
OFFICE EQUIPMENT REQUISITION FORM