Lanyard Inspection form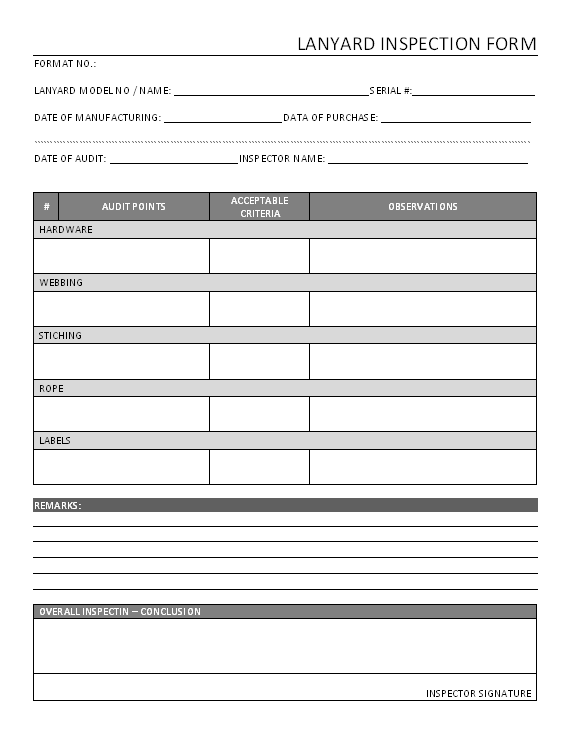 Lanyard inspection is requirements of health and safety maintain in company, as per international standard ISO 14001 & OHSAS 18001 – Environment health and safety follower company need to strictly maintain the requirements of it.
What to inspection?
Hardware – Check all hardware parts of the lanyard including adjusters, keepers, snaphooks, D-ring, Thimbles etc..
Webbing  – Check whether cuts, burns, tears, abrasion, excessive soling, frays and discoloration.
Stitching –  Check Pulled or cut stitches.
Rope
Labels
For the inspection of lanyard for the safety purpose, here ready made format is available for download in word document, PDF, JPEG formats.
Lanyard inspection format, Lanyard inspection template, Lanyard inspection examples, Lanyard inspection samples, Lanyard inspection records, Lanyard inspection documents download:
EXAMPLES, SAMPLES & FORMATS
You would also like to read: