Materials re-use report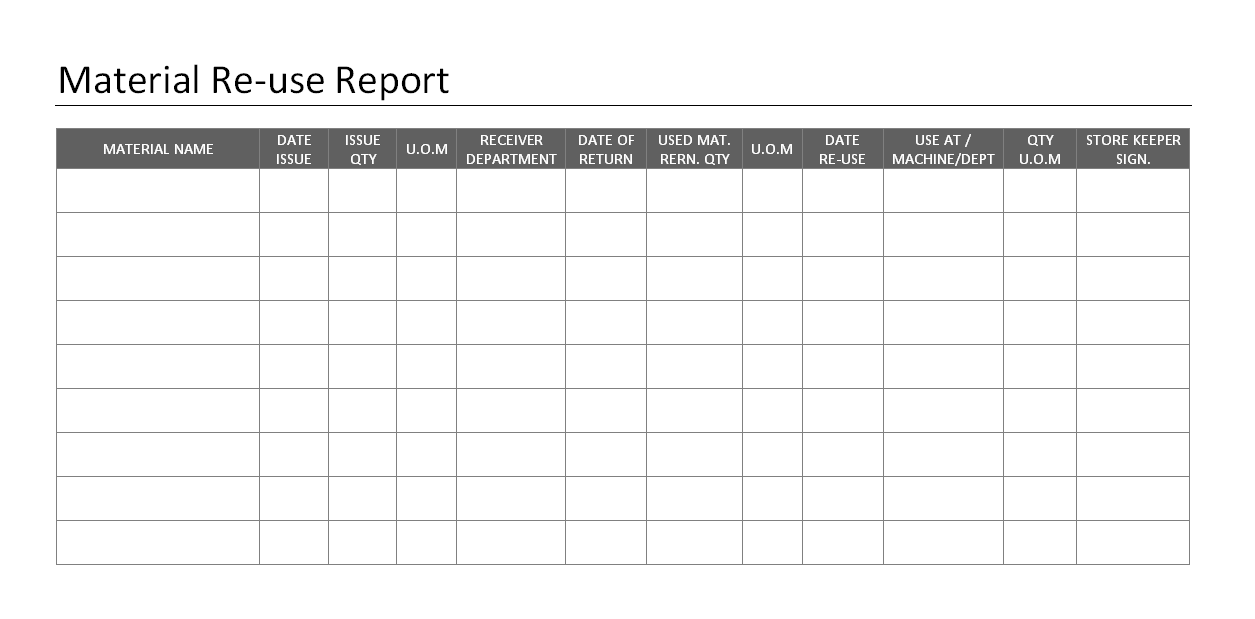 Manufacturing industry required to minimize its waste, scrap and reworks to reach the possible goal in defined, targeted time frame, when the company take attention for the waste controlling, understand the material costing and try to minimize costing on each stage of the manufacturing process is must required for the company growth. Some companies are taking the projects for the 3R for the minimize inventory in production, raw material and in process, as per 3R concept there are three main "R" are needs to manage as per below:
–         Re Use The material
–         Recycle material
–         Reduce use of material or inventory controlling to reduction in each stage of inventory of the material,
Example:
If the company importing material each day 100 tons per months for single size, against the production's pending that is pending job orders' quantity is less than i.e. 70 tons per month for same single size that, 3R is expecting to ordered the 71 tons for that material.
–         Benefit is minimum space for the storage
–         Paying money for 70 tons that remains can used in another important works
Above all are the simple thoughts of the material management concept concern, here we are taking about the material Re-use that helpful to minimize inventory, save the material, for better understanding here as below given example format:
Material Name

Date of issue Material

Issue Quantity & unit of measurement

Receiver Department

Return date of the waste or used material

Used material returned quantity

Date of reused of material

Name of area where used material are reused.

Total quantity reused.
EXAMPLES, SAMPLES & FORMATS
You would also like to read: