Non Conforming material Form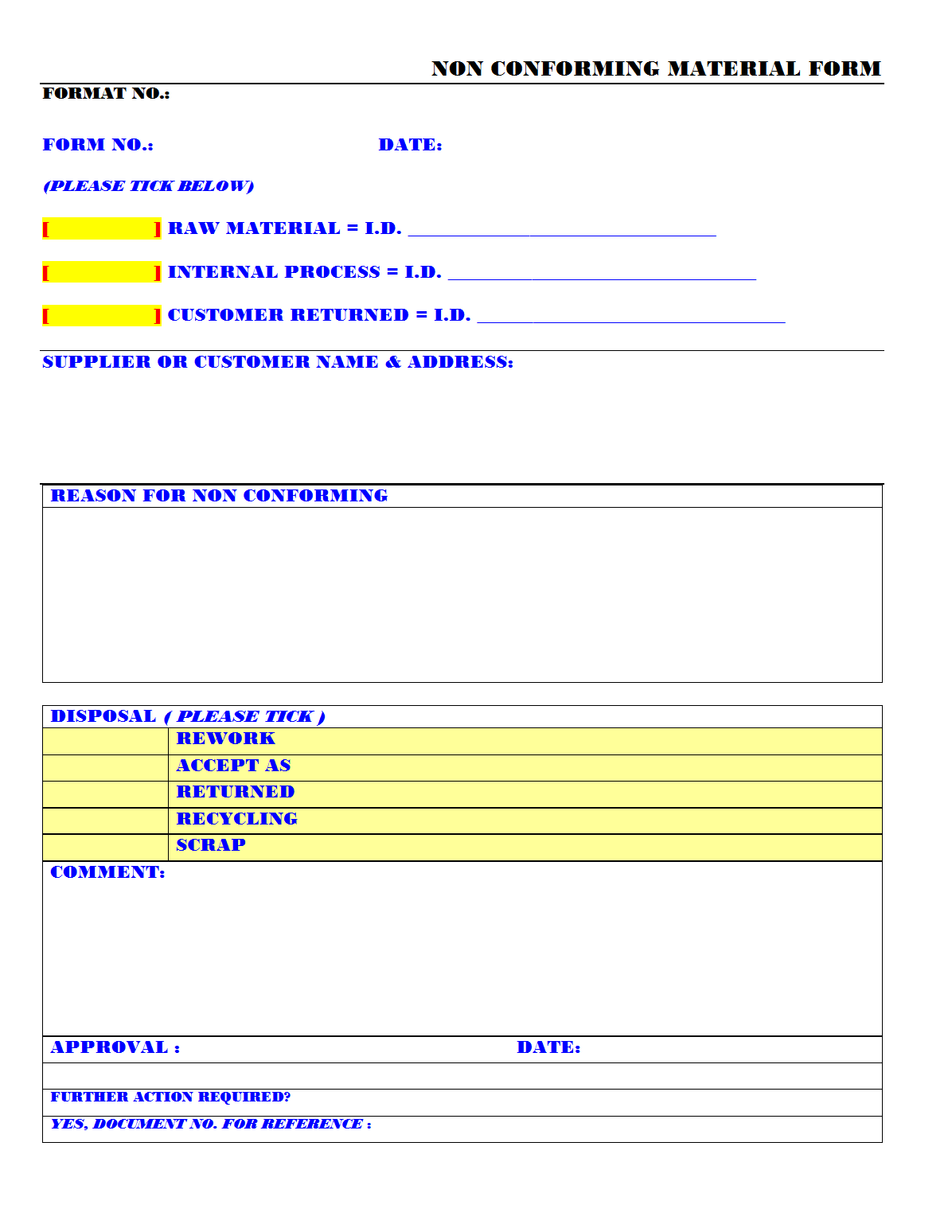 Non conforming material cause due to unwanted material sent by supplier, down from acceptable level of the material, material is not as per application requirements or general quality concern issues that nonconforming cause but its all for raw material and consumable goods, this format is also used when the customer return the material due to some issues. Here the non conforming material form covered all the material that with reason to non conformity occurred.
Material rejection cases can both side, incoming material rejection and dispatched material that returned form customer, here the reason of the nonconforming need to incorporated in report to possible for further analysis on it.
In non conforming material form, also need to mention about returned material and actions on it, disposal of the material which is rejected from customer, there are some options are given as below:
Rework
Accept for other process
returned to supplier
Recycling
Scrap
On base of the requirements of the time and material conditions, management takes the decisions for the nonconforming material.
EXAMPLES, SAMPLES & FORMATS
You would also like to read: