Mock drill Plan / Mock Drill Schedule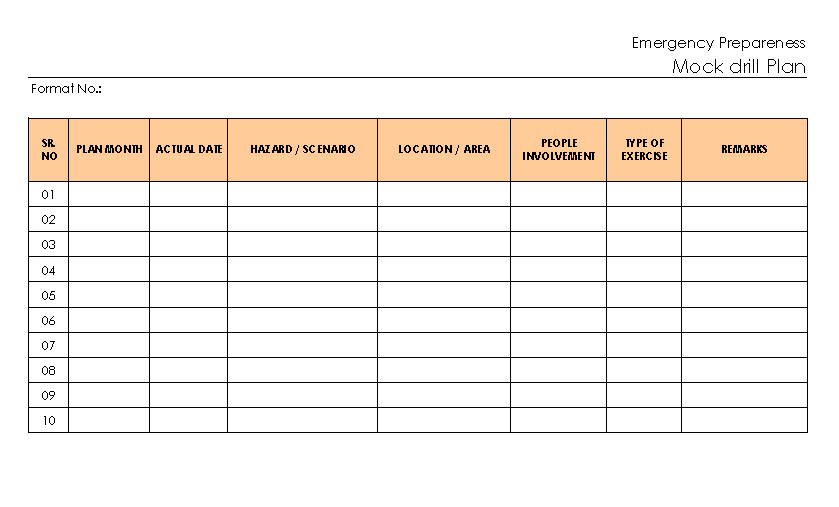 Mock drill plan or mock drill schedules are prepared to ensure the emergency prepare ness plan stability, reliability, in the environment health & safety system or international standards ISO 14001 & OHSAS 18001. Emergency prepare ness plan is prepared for the communication, rescue and evacuation are planned to ensure the peoples are move easily at time of emergency.
Mock drill plan or mock drill schedule is the part of the emergency plan, as per requirements of the company on site emergency plan is prepared and same mock drill reports creates to ensure for the prepared plan is sufficient for the awareness of the people during emergency.
Actually mock drill plan is measure the people awareness during the emergency situation and its responses, reactions are need to records in the mock drill report. Mock drill plan generally following points are need to prepared:
–        Planned month
–        Actual date of mock drill – rehearsal
–        Hazard / scenario
–        Location / area
–        People involved
–        Type of exercise
Above points are generally need to plan in schedule of mock drill, in case of the company structured and requirements can flexibly schedule format can change or enhance, details that gives the complete information is sufficient for the schedule format.
————————– Download Format ————————–
————————– Download Format ————————–