Site Inspection Report
Report No.  – Site inspection report number should be unique for tracking and monitoring each transitions of report
Reference: Document which is used for the site inspection, internal documents records information is used.
Customer name – Name of the customer, internal unit name or site name as the customer of inspection.
Site address – specific details of the site, address, phone etc.. Important details need to mention.
works / instruction note for product / process – information of the works or work instruction to concern production, machine, process and its parameters, operating manuals and information which is used to manufacturing process.
inspector Appointed by and inspector appointed name
Inspection description – type of inspection, what is the scope, what type of method will be used in inspection, how much inspect, what type of primary focus to develop inspection requirements and compliance of inspection needs.
Observations – all the information collections, data collection from site etc.. Information's summary and its observation during the site inspection record and information.
Inspection Note – this is very important part of the inspection, in the inspector note or inspection note is the best brief details about the site inspection where all the conclusive information will found.
Result Report – During the inspection, inspector are testing, inspecting the information, data and process that result will be delivery in this report field.
Certificate number & certificate date- if the inspector fill to site is applicable for the certification that inspector will be released certificate on base of the inspection.
Report Number and reference documents – All the internal documents / inspector's documents and its reference number will be indicate to understand the inspection process and its concern documents are used during the process.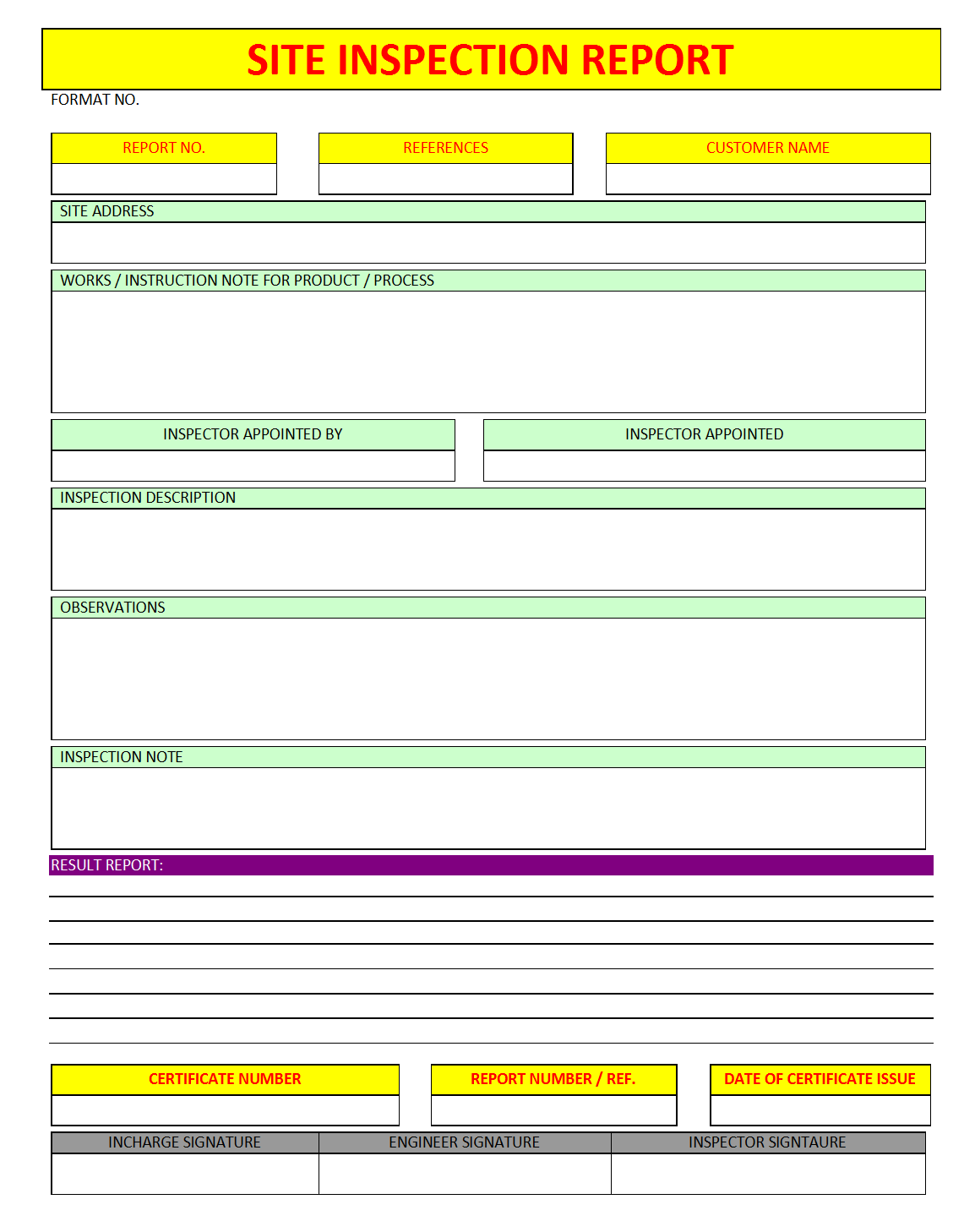 EXAMPLES, SAMPLES & FORMATS