Continual improvement record sheet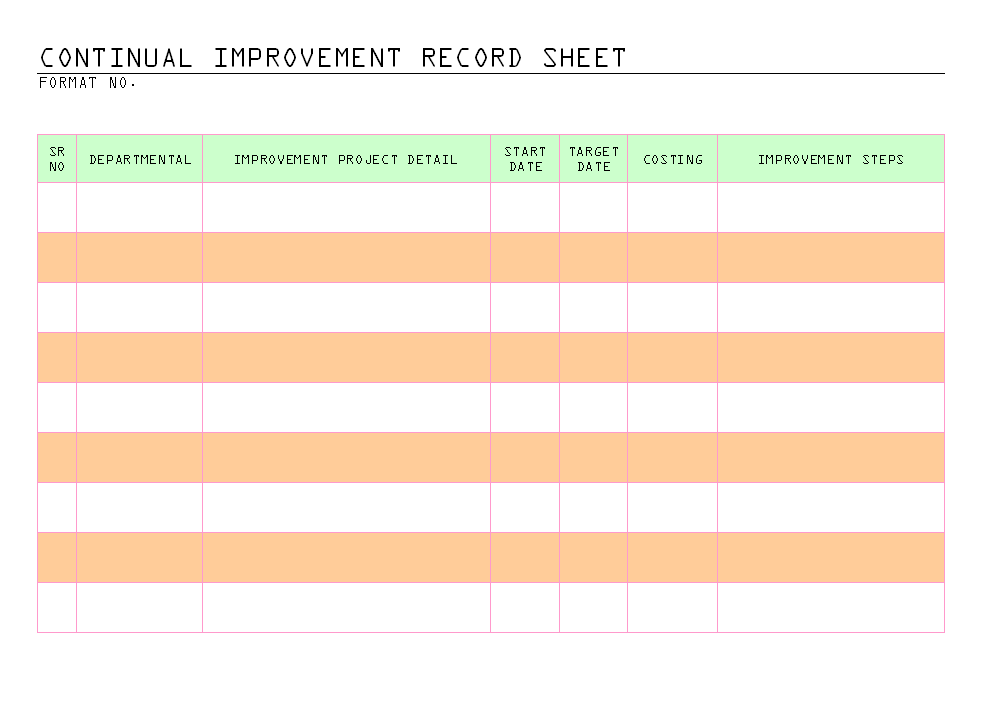 Departmental – Name of the Department for the project improvement, continual improvement are planned and working for it, this department is individually improvement is recording to possible tracking information and collecting data to monitoring on project improvement.

Improvement project details – Details in line with departmental information and improvement step by step recording to enable analysis of collected information.

Starts Date – When the project is started, when the project is planned, starting of the project is mentioned to project peoples can make preparation for it.

Target Date – when the project will be complete, continual improvement project and it concern targets are on base of the improvement step and preparations.

Costing – Total cost for the continual improvement for the each steps and lines to understand how much cost will be possible to estimate and actual cost will be done for the project.

Improvement Steps – each step are taken for improvement are needs to mentioned in this fields, department wise, project step wise information gives better view of the project and its maximum information for possible monitoring on project direction.
EXAMPLES, SAMPLES & FORMATS
You would also like to read: