Supplier Site visit report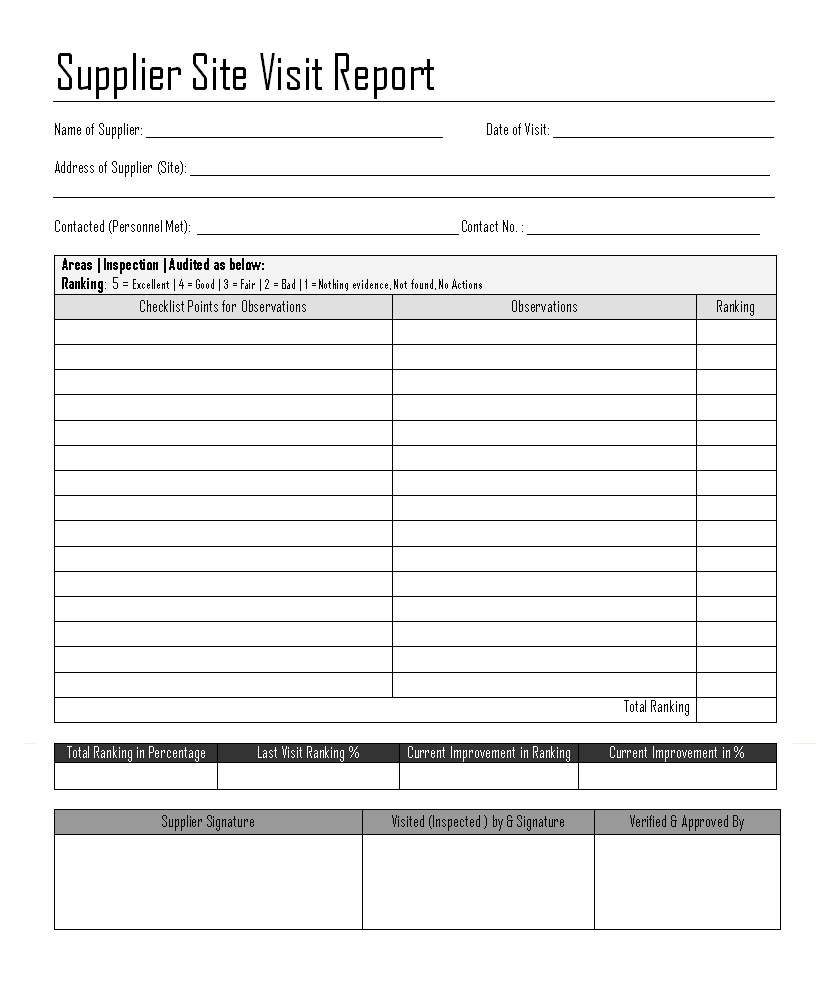 When customers frequently purchasing material to suppliers and if that is engineering concern material that end applicable is heavy equipment, machinery or automotive application that required taking care of all the parts, documents, specification and others that directly affect the end application quality that required parts' inspection at the end of supplier premises.
For the supplier internal quality management inspection or in process inspection required to rating that all the concern information, process, methods and system which is adopted by supplier to ensure that the parts must produce with high quality. Hence the supplier site visiting by purchasing authorities and inspection all the areas of the supplier end.
 Supplier site visit report is the structural inspection, visiting report that given the information of the supplier premises internal system. For the supplier site visit report format some ready made format information given as below:
Name of supplier and Date of the visit at supplier site

Address of supplier site where inspection team are going to inspect

Name of the person of supplier authority met at supplier end.

Information of checklist points and observations and rating for the supplier each activity or some selected required check point which are pre defined.

Ranking information of total ranking in percentage, last visit ranking information in percentage, current improvement in ranking and improvement in percentage.
EXAMPLES, SAMPLES & FORMATS