Training Attendance & Evaluation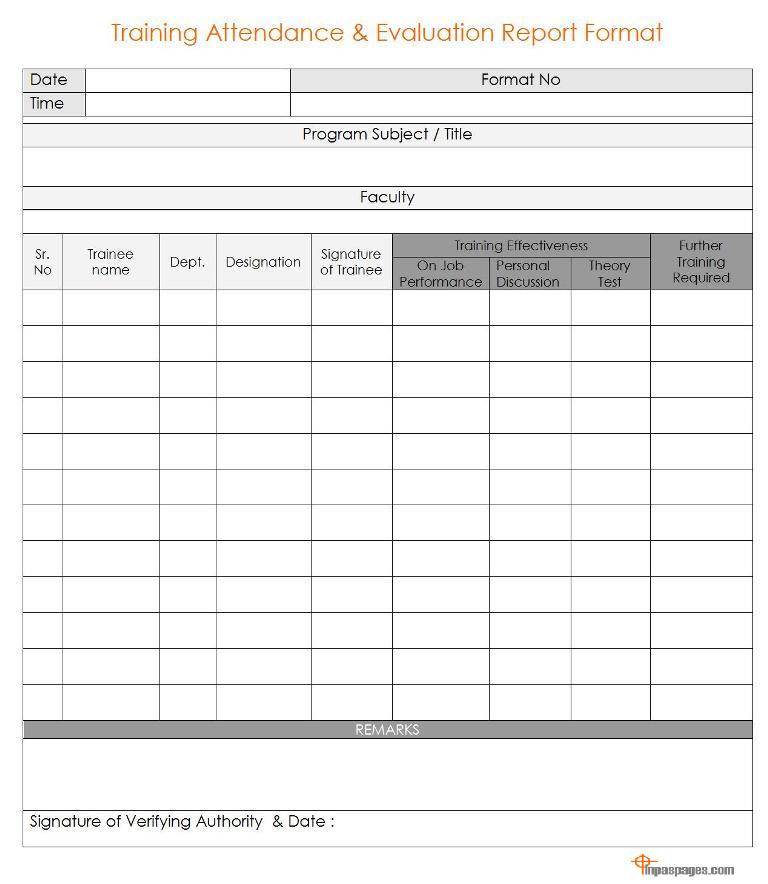 On success of the industrial sector are depends of the employee's skilled & technology, technology also needs a skill of employee to drive the technology, how to skill can get to industrial people? When Machine / instruments are get update with advance technology need in line with update of the operators and supporting team that new developed technology by training.
When Required Training to employee?
New technology purchased, updated, upgrading, modifications of parameters
New employee join the company, department & particular works
Parameters are changed like, machine fuel change, further changes
New working environment changes, systems like ISO, OHSAS etc..
Supporting equipment are changes.
Accidents / incidents increased, work instruction training / safety training etc..
non conformity due to uncrave behavior of employees
There are bunch of requirements that need the training, reason that training is a primary requirements of industrial working environment to comply all the necessary structural or unstructured complexity.
There are not only the requirements of training after needs evaluation of the training that check out the employees are how much involved & understand of the training given
To comply the requirements of the training on the various necessities, here are available training format that called training attendance & evaluation report format is ready made format can  be directly apply at your industry.
———————————–x———————————–
Download training attendance & evaluations report format
Training attendance & evaluations report in word document format
Human Resource Department report format | Samples | examples | Format | templates
———————————–x———————————–