Vendor Registration Form :  Simple Sample | Example | Format 
Probably, individually each company has its own registration form & details as requirements of serious concern to product realization, but here we are given sample vendor registration form that can be effective to all types of company, details are very general that almost acceptable to any kind of unit that started vendor registration system in its company.
Vendor registration form is very important for company with unique identity are provides to vendors as vendor numbers, most company are considering on base of vendor number instead vendor name or area of vendor belong, reason thousand of company are register to one company that difficult to rate comparison, quotation collections or tendering if vendors are not approved for particular product, it's a best way to deal with vendor for any product with market comparison before product purchased.
There is one more benefit to Approver Company make deal products rate before six or one year before product supply, market rates are always gone up drastically to consider this scenario its profitable to both the parties.
How suppliers get benefit?
Supplier bond with customer to supplier material frequently till one year, vision will be clear against supply need to concentrate on products for produce in limited time before rates gone up, Supplier get in tough with production line and hung with top to bottom people to force on particular products are purchase order already released. Its simple thought that make product graph up.
See picture below, how vendor registration form look: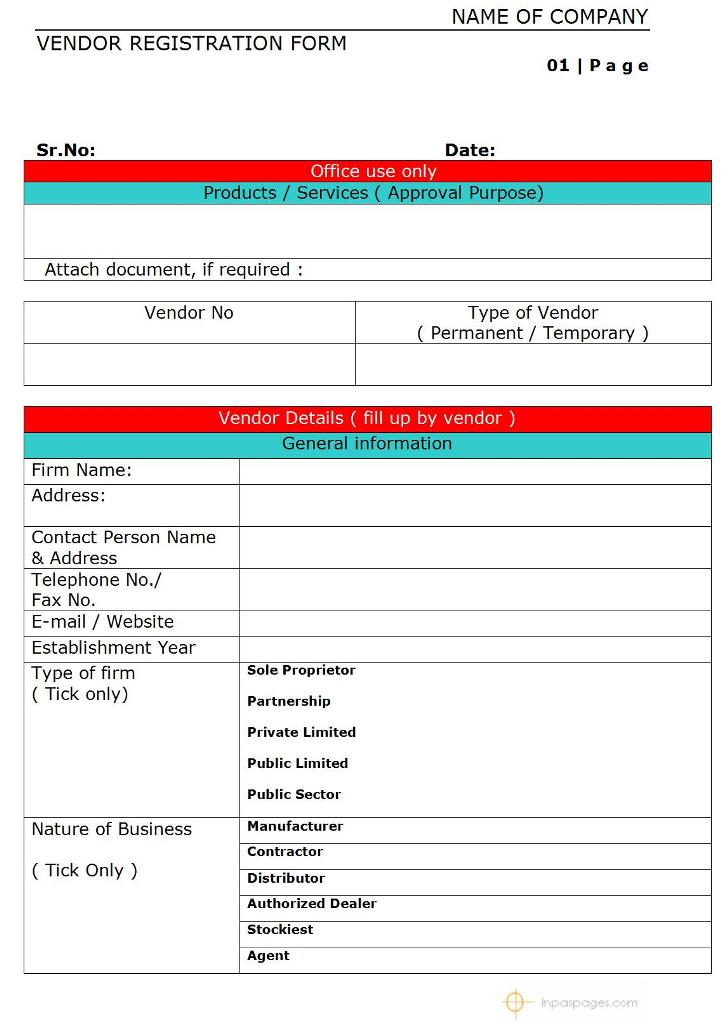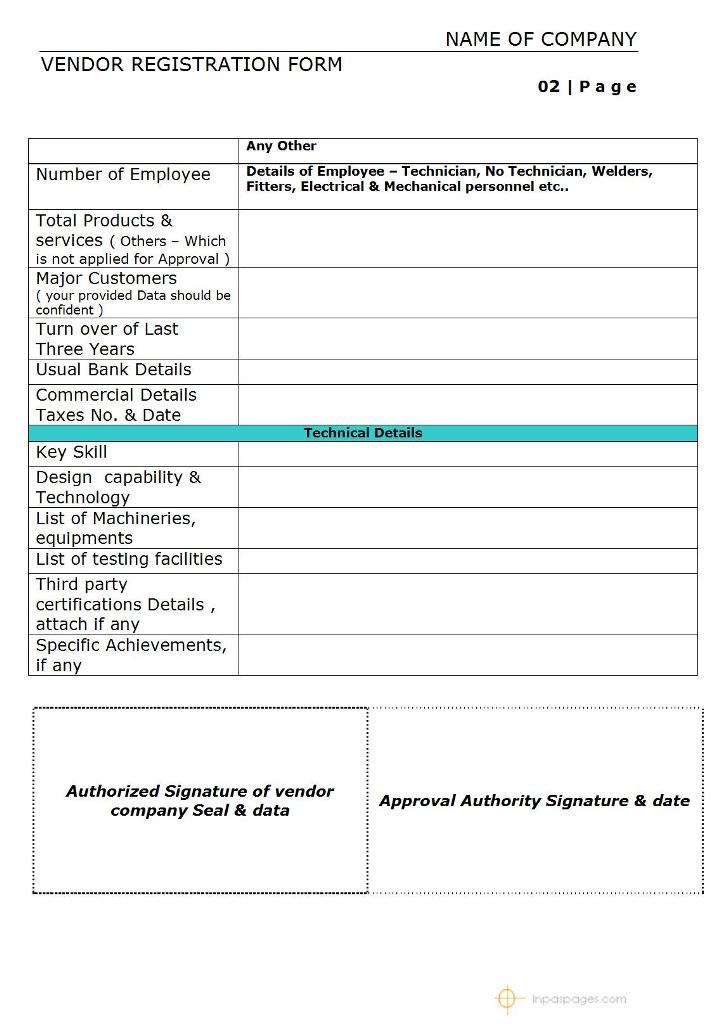 Vendor registration form provide customer to supplier for register its products for approval, customer company inspect the product samples, visit supplier end, rates dealing and others legal & regular deals are done for process of vendor registration, but first step is vendor registration form need to fill up by suppliers.
 =========================x============================
=========================x============================