Visual Inspection Record Sheet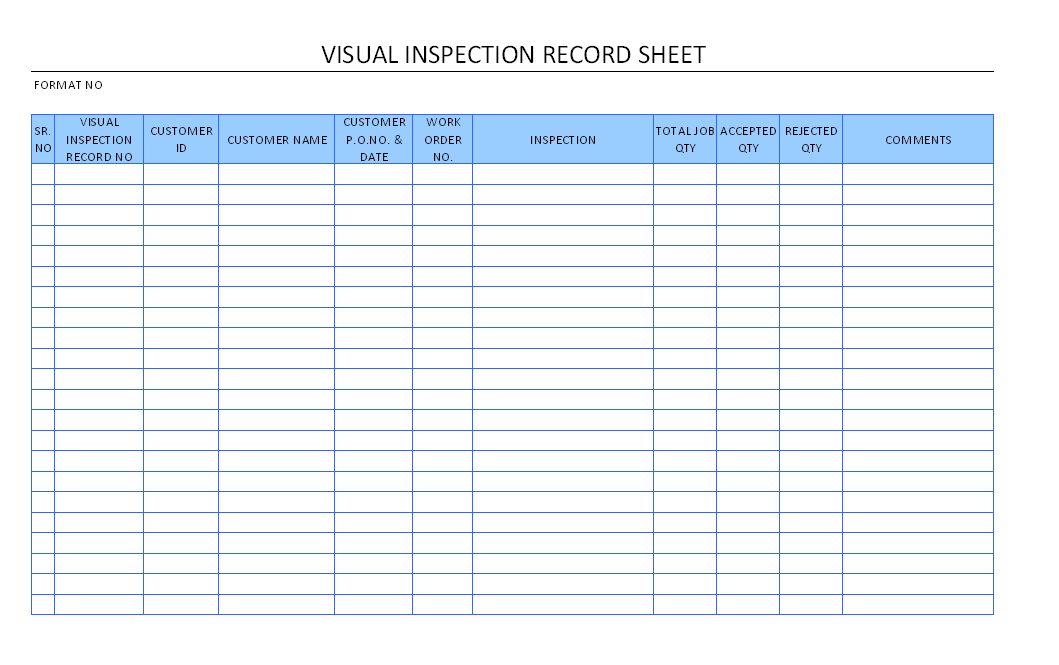 Visual inspection Record number is unique and in sequence number that used for continues for each inspection records.

Customer Identification number generating in sequence for customers.

Customer Name

Customer Purchase order & Date  

Work Order Number – Sales order / job slip for internal used and for tracking customer order.

Inspection – Inspection details that visual details & testing records that done during the inspection.

Totals Job Quantity – Total job quantity of the order.

Accepted Quantity – Accepted quantity during the inspection.

Rejected Quantity – Rejected quantity during the visual inspection.

Comments – All the important information, comments and suggestion that required information concern to visual inspection for In line with customer purchase order and work order number.
EXAMPLES, SAMPLES & FORMATS
You would also like to read: