Over head Crane Break down Cost Analysis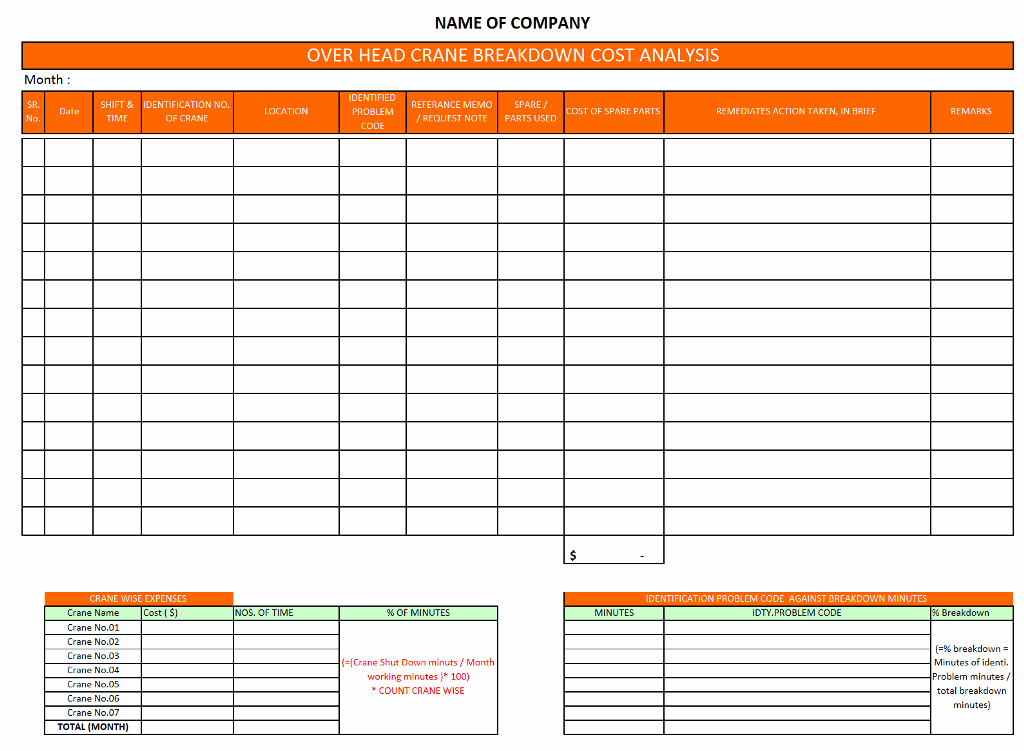 Analysis of the overhead crane is important as same as breakdown time analysis, costing of the breakdowns are reflect the financial & men hours. Find out each crane costing for the future budget & support to preventive maintenance for the chip the costing at each crane as well as minimize break down time as well as occurrence of breakdown.
In the above format you can see the each crane's details are mentioned for the further analysis with identified problem code (See below Picture that is posted in previous post with excel sheet format – Download if you don't have format) & against identified problem codes and its individual times analysis are find in this format, there are also mentioned cost of each crane spend during the month.
For clarification download the format for the over head crane breakdown cost analysis, in the format you can find the % of minutes that comes from individual crane's shutdown minutes divided by  total monthly working minutes with multiple hundred as usual we finds a percentage for the same.
All the details are available in format, kindly download format links as below:
Over head Crane Break down Cost Analysis format in excel sheet download
Excel sheet – calculations of crane breakdown cost analysis
Download Crane Breakdown cost accounting / Analysis in excel sheet