Waste log
In organization, hazardous material storage and disposal process affect legal terms and conditions that factory acts, government rules and regulation if properly note maintained. Government authority monitoring activities of each unit are in under district controls. If any legal terms are violated that directly government authority warns or legal actions can takes in line with rules and acts.
If the materials is non hazardous is not critical for storages and dispatch as per your decisions, but it should controlled to non environmental issues. Non hazardous materials are not need to more requirements as guideline of factory rules and acts. But if you want to maintain analysis report for waste generations and disposal as well as machine wise wastage recording is help to analysis on machine productivities and its effectiveness of action taken as corrective actions.
Waste log report having below fields that used as the records maintained that mix scrap of same product like steel scrapes with various sizes, metal products and other metal, plastic material various items are maintained waste stock as mix there this format can help otherwise this format records are maintain separately with used this format as ledger type.
For the maintain wastage records, here waste log report is available for download,  provided fields are basic, if you want to increase fields are possible after download files with below links: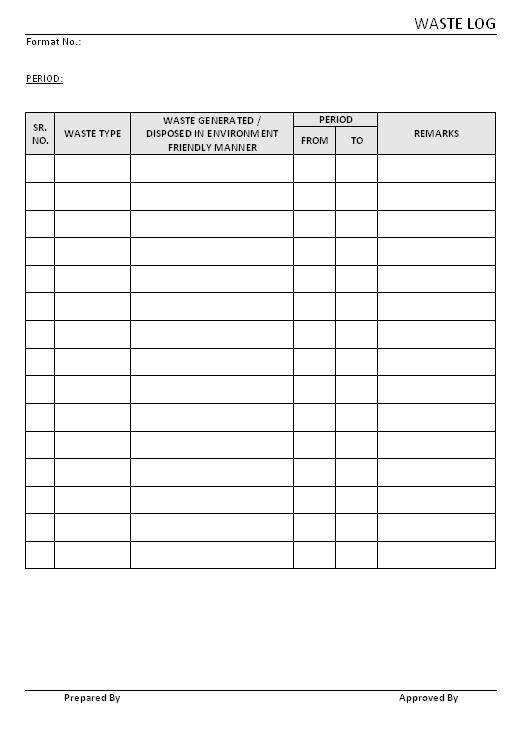 EXAMPLES, SAMPLES & FORMATS
You would also like to read: