Work permit for working on height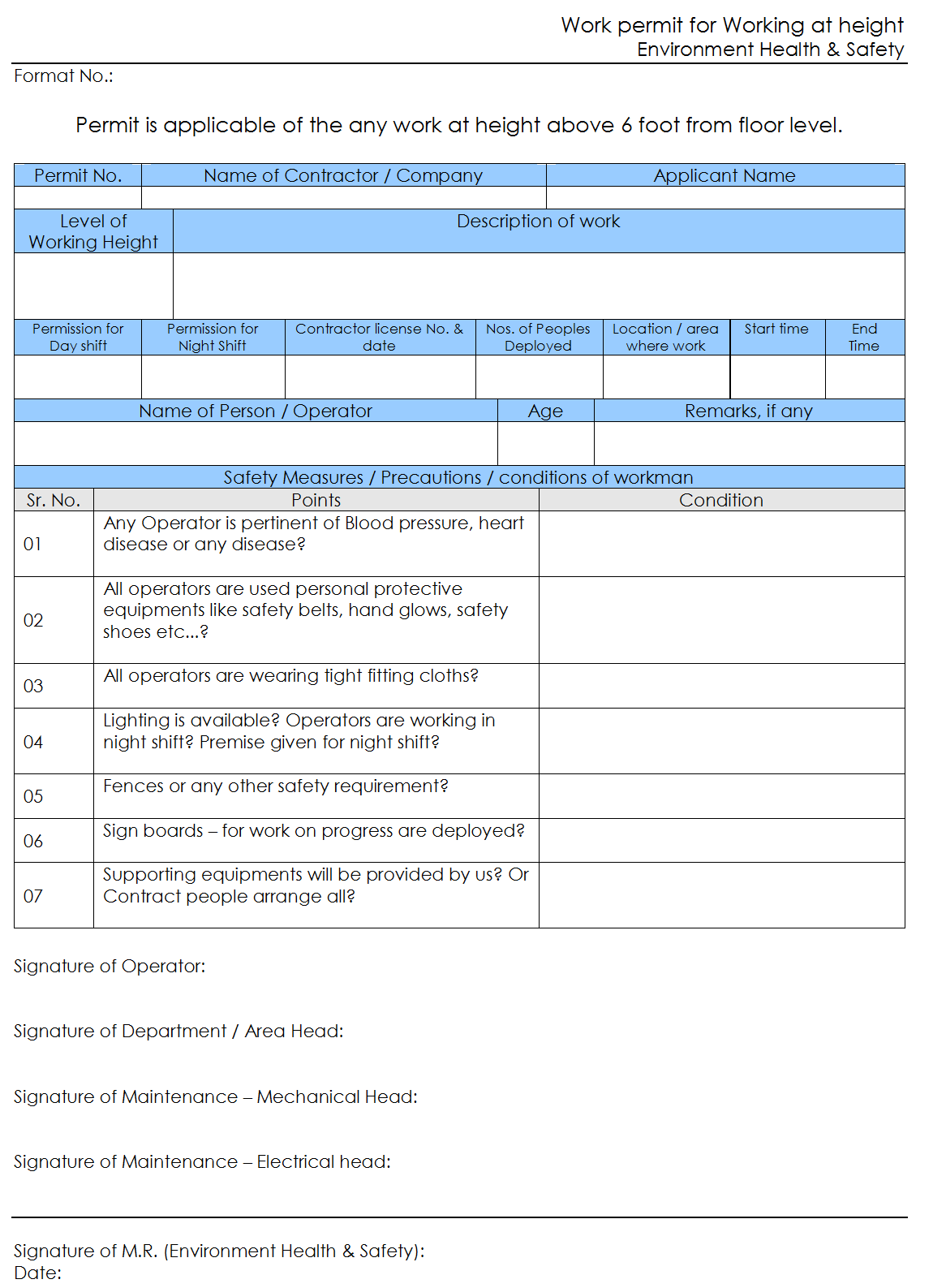 Work permit in sense of the permission grand to peoples whether company employees or contractors' workmen that as  per company rules & regulations company grant the permission with bet of the each safety terms are will be strictly follows when working on height by operators / maintenance peoples what ever the reasons and peoples are.
Work permission very first the required the form format that is called work permit form for working on height that applicant person filled and grand the permission of the company's department head, maintenance peoples included electrical and mechanical heads as same will be verified by management representative, after the all approvals that work permit will be grant if the height is above than 2 meters.
In work permit format for working on height there are few questions are also need to fill to ensure the all required precautions and rules are strictly follows, for the some check points are as under:
1. Any Operator is pertinent of Blood pressure, heart disease or any disease?
2. All operators are used personal protective equipment like safety belts, hand glows, safety shoes etc…?
3. All operators are wearing tight fitting cloths?
4. Lighting is available? Operators are working in night shift?
5. Fences or any other safety requirement?
6. Sign boards – for work on progress are deployed?
7. Supporting equipments will be provided by us? Or Contract people arrange all?
Above all the points should be important to responding with positive; in case of the required information is wrong or insufficient can possible to reject the permission form.
For the looking the importance of the work permit form here ready made format is available for download: