Employee Suggestion form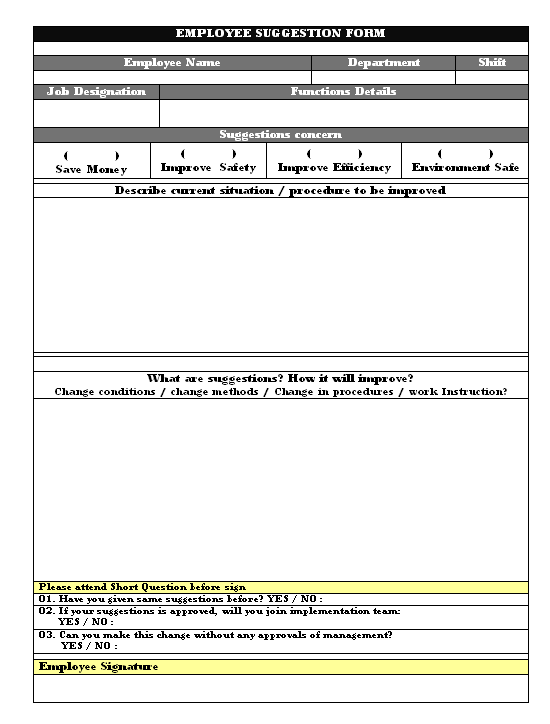 Human resource department are generate form format for the employee to gives the suggestion to company for the improvement and growth of organization. Employees are understand that how to growth of company is possible, some employee are well know of the activities and its controlling to the directly benefit to company on base of its skill and experience, this is the reason of the management are issue this kinds of form to employees are comes on front to gives it opinion for the company growth as return companies are gives some benefits to employee if the company feel that the suggestion is gives a results.
Mostly employee suggestion cans categories:
save money
improve safety
improve efficiency
Environment safety
As same company is interested to its employees are filled form & help to company for the growing its capacity and performance to maximum possible utilization of resource with concept of safe environment.
Here is ready made format for employee Suggestion form format is available for download; human resource department can used this format for it company growth as simple to modification as requirement of company requirement after download. Here below links are for download:
EXAMPLES, SAMPLES & FORMATS