Modification request form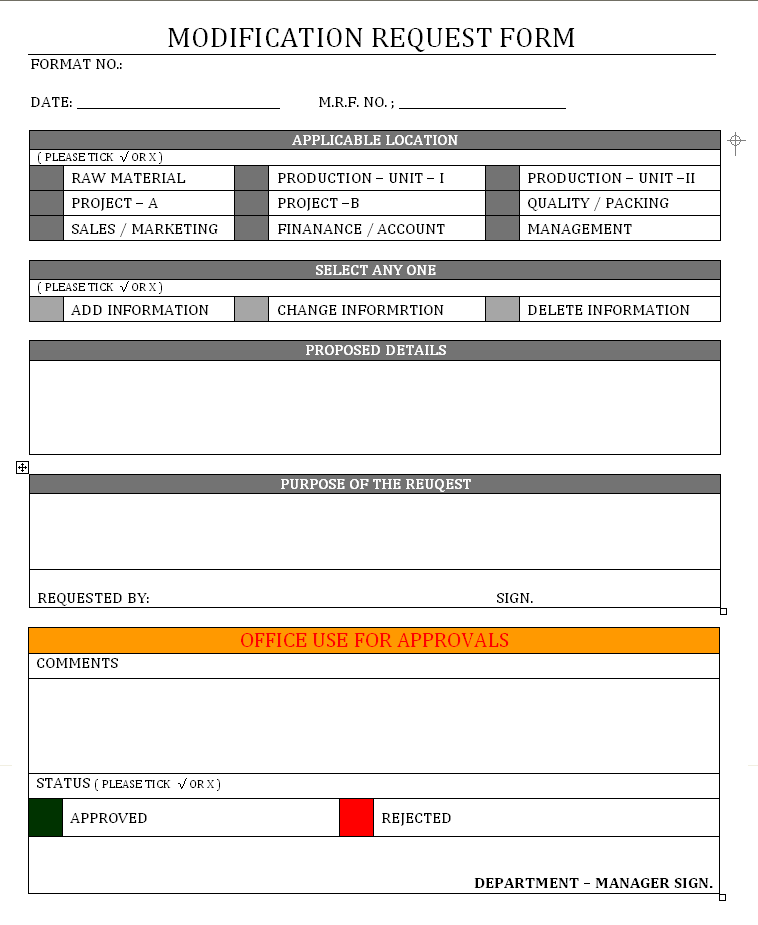 Modification request form is format use as application for the change / add or delete any part of the document or complete remove from the system, this request form can use any person who is responsible for the activities, authorize for use document, sign the document and authorize to send request form to management or management representative with the reason of the modifications of the documents or part of the document.
Modification request form prepared by management representative to use for the request by department peoples who are operating processes, recording information in the formats and documents that each documents are possible to change, but depends on the management / department head approvals after the consider of the applicant request proposal, analysis all the data of the department and after the decisions are takes for the modification / add or delete the expected request of the applicant. Mostly these kinds of request forms are comes from the production department, which new machinery operations, process change or any system change requirements are raised modification, alteration, add information or delete part of document.
Modification request form & supporting documents are very important for the major change happen in the department, on base of the documents modification and its request gives the big advantage to department through management understand department changes & working environment during the analysis of the request.
EXAMPLES, SAMPLES & FORMATS