Physical inventory Count Sheet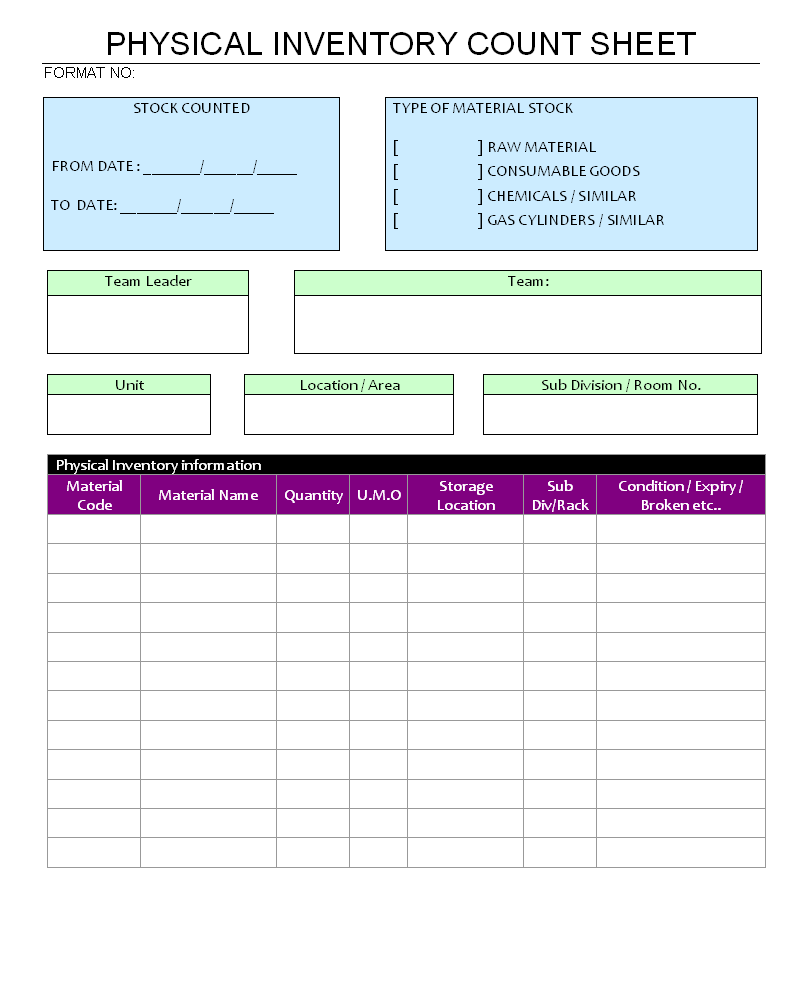 Stock count from date to date – time period of the stock taken.

Type of material Stock – in the industry many types of the storage can be used to stocking the material for various purposes. Here as below some example stock type details are given:
–         Raw material Stock
–         Consumable goods Stock
–         Chemicals stock
–         Gas cylinder stock
Team leader – Name of team leader who lead the inventory counting process

Team – list of persons who work for counting stock.

Unit / Location / Area / Sub division / room number – perfect details of the stock location is very important.

Physical stock information
–         Material code
–         Material Name
–         Quantity
–         U.M.O – Unit of measurement
–         Storage Location
–         Sub Division / Rack
–         Condition / Expiry / Broken etc..
All the above stock information is on base of the general used format in industry, its can be similar or different as per industrial types, this format is general hence can used anywhere in the industry for stock counting, hence here as sample format is given for download with below link:
EXAMPLES, SAMPLES & FORMATS