Vendor Audit Checklist / Supplier Audit Checklist : QMS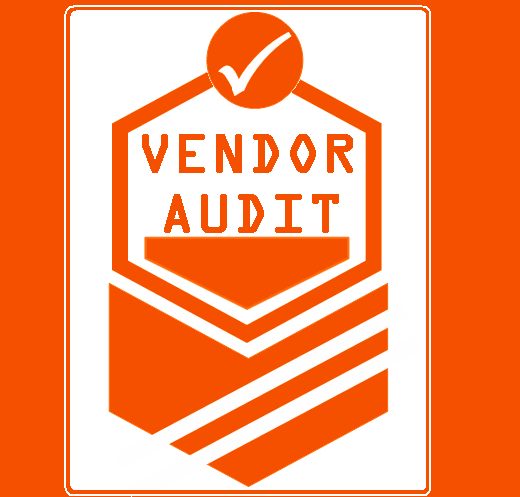 Supplier Audit General Questionnaires to conduct the audit as per checklist as below:
1

 

GENERAL INFORMATION

 

A

Attach list of parts produced at this location for STANDARD

B

Is there a separate Quality Control department? Give details of personnel.

C

Is the latest drawing of the products available & is the master list of same maintained? (Check all drgs.)

2

 

QUALITY ASSURANCE SYSTEM FOR RAW MATERIAL

 

A

Are specification sheets for raw materials available & checking done as per this plan?

B

Is the supplier's Test Certificate received with every lot/Batch?

C

Is cross checking of raw material done periodically? Is it adequate? (check samples)

D

Are raw material suppliers standardized by the SUPPLIER & master list of the same maintained? (Check samples)

3

 

PROCESS CONTROL SYSTEM

 

A

Are the process sheets available?

B

Is process sheet adequate in terms of machines, fixtures, tools, gauge &operating/setting parameters?

C

Are setting parameters/work instructions/procedures displayed on machines?

D

Are the operations carried out as per work instructions/process sheets?

E

Is Tool Audit System followed at decided frequency & objective evidence of same maintained?

F

Are all tooling/jigs/fixture identified?

G

Are all tooling property maintained and in good working condition?   (if applicable)

H

Is there a master list of gauges/instruments for all parts with unique identification?

I

Are all gauges & instruments calibrated periodically? Is it adequate?

J

Are critical parameters displayed at working areas?

K

Are operators trained & to do the job?

L

Are master samples kept at working areas ?(wherever required)

M

Is there a preventive maintenance plan for machines?

4

 

FINAL INSPECTION

 

A

Are Quality Plans available & approved by STANDARD? Is checking of product done as per this plan?

B

Is sampling plan prepared?

C

What is the rejection level at final inspection?

D

Is there any plan to reduce the above?

E

Are reworks / rejected material identified & kept separately?

5

 

CORRECTIVE & PREVENTIVE ACTION

 

A

Is there a system for taking Corrective & Preventive actions on rejections reported by STANDARD

B

Are these systems adequate for monitoring of effectiveness?
Related Topics:
What is Vendor Audit?
Necessity of Vendor Audit as per international Standards