Budget monitoring sheet format
Budget monitoring sheet format is generally used for automobile parts development projects costing calculations, through budget monitoring sheet can get the estimate cost of the automobile parts and its net development to understand net development cost for each part manufacturing. Calculation of costing is very simple, process cost and expenses are including in cost value that is divided by quantity are get in estimation, if all the process cost are calculated on single number is not issue for divide.
Budget monitoring sheet format is also used as monitoring tools that after get the purchase order on base of the previous rates that increased values in the base material can be reflects in costing of the manufactured parts, hence current automobile part's values can be measure through this monitoring sheet format.
In the automobile sectors, some automobile parts manufacturing companies are used this format against each purchase order received from customers; reason is there to get the estimate cost on current market value.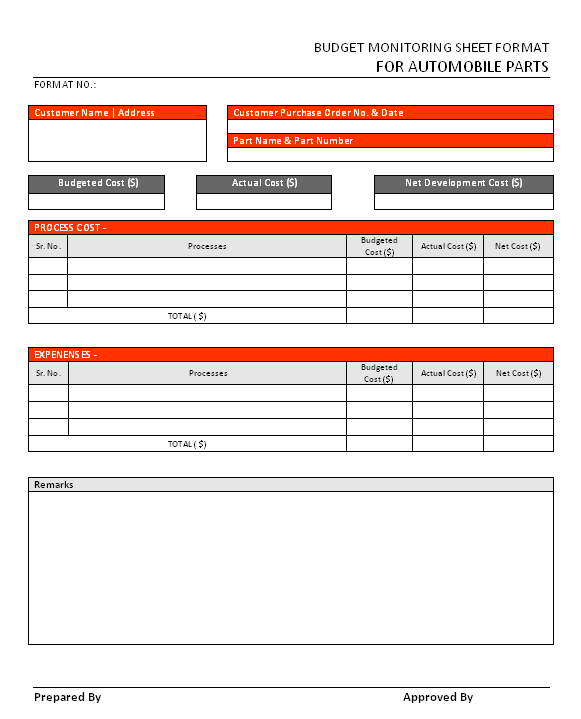 EXAMPLES, SAMPLES & FORMATS
You would also like to read: